The power of the mind is an amazing thing, especially when it comes to your sexual performance.
A study in the British Journal of Urology shows that just by believing you are being treated for premature ejaculation you'll be able to delay ejaculation and last longer during sex.
In the study, 2,614 men were given Dapoxetine — an SSRI that can be given on-demand to help delay ejaculation — or placebo, a "sugar pill" if you will, that has no medical effect.
The men were asked to describe their premature ejaculation throughout the treatment, and its effect on their sex life, on two different scales: one 7-point scale measuring improvement ("much worse" to "much better"), and another 5-point scale measuring their assessment of their sexual performance and its impact on their life ("very poor" to "very good").
Before the study, 96.8% of the men described their PE as very poor, or poor, at baseline, with an average time till ejaculation of under 2 minutes.
After the treatment, or just BELIEVING they had received treatment:
95% of men perceived their PE as slightly better, better or much better (67.1% were better or much better)
32% jumped up by two categories in improvement
Average time till ejaculation in men with a two category improvement jumped from 1.8 minutes at baseline to 4.3 minutes after treatment
While nearly all the men saw an improvement in their sexual stamina, on the medication or not, 15% of men had a two category jump in improvement of performance, just by BELIEVING they were on the medication, with no other mental intervention or help!
Power of SSRIs for Overcoming PE
SSRI's, such as Dapoxetine, have a very strong ejaculation delaying effect.
I personally went through a rough patch in my life several years back where my doctor recommended taking Zoloft, another SSRI in the same class.
I took it at it's lowest dose, and while it did provide me the benefit of helping me get out of the rough spot I was in, it gave me some super sexual stamina at the same time.
I had to fight in order to orgasm, rather than fight to keep from orgasming…
And when I weaned off the SSRI's, I seemed to have kept some ejaculation control insights that I gleaned during the treatment.
While SSRI's are a powerful solution for overcoming PE, they'll require a visit to the doctor, prescription, etc., and can have side effects, like weaker erections. You may not need them at all – you most likely have everything you need to overcome your issue.
The Mind's Power To Overcome Premature Ejaculation, and The Benefits of Ejaculation Control Exercises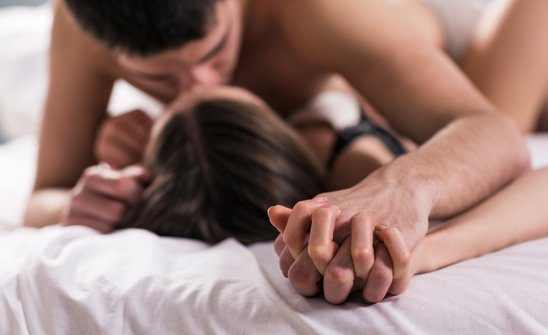 Retraining your mind to know that you can last longer during sex will — as proven in the above study — works wonders on its own for overcoming PE.
We often need to "unlearn" incorrect responses to sexual stimulation… removing anxiety-creating reactions to becoming sexually aroused, learning to keep arousal in control from the beginning of stimulation, rather than trying to gain control once it's too late and we've passed that point of no return that is impossible to come back from…
Solo training exercises will get you in the right mind-state to last as long as you need to during sex. For more information on ejaculation control exercises to overcome PE on your own, see here…
They work.
Have a good one!
-David Carreras aka Mr. Manpower
Mr. Manpower's Guide to
Overall Manhood Enhancement
www.MisterManpower.net
david@mistermanpower.net
–