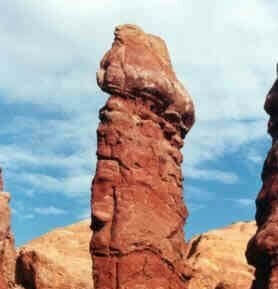 You can develop physically harder, longer-lasting erection than you currently have.
It doesn't take Viagra, it doesn't take any pills of any sort.  This is all natural.
You can have an erection so hard that it stays hard after you ejaculate, sometimes until a next ejaculation… I can't promise every time, but even if it doesn't last until another ejaculation, I can at least guarantee you it will stay completely hard for a long time after ejaculating.
I used to ejaculate, and almost immediately, my erection would lose all it's strength and completely deflate.  After ejaculation I had maybe another couple of pumps before my penis was useless.
How To Develop Rock Hard Erections!
Since performing erection strengthening exercises (including certain manual exercises on the shaft — perfectly safe, no worries) it's almost as if the number of cells that hold the bloodflow in my shaft have increased, and are more dense, and hold the bloodflow for longer.  It stays trapped in my shaft for longer, even after ejaculation — which used to be the signal for my penis to release all the blood back into my body.
I now stay ROCK HARD after ejaculation, at least for a minute or two afterwards, sometimes even longer.  Sometimes (not every time, but sometimes) until a next ejaculation… it all depends on how mentally aroused I am.
And I never used to have this "talent".
Keeping an erection after ejaculation for a while is a great tool.  As men we generally climax quicker than women (going down on the clit first helps warm it up and level the playing field somewhat), so for instance, I may ejaculate before my lady has an orgasm, but I can keep on penetrating with a rock hard erection until she finishes…
For more information on these exercises to develop stronger, longer lasting erections, check this out: Exercises For Stronger Erections On Command
Have a good one!!
-David Carreras aka Mr. Manpower
Mr Manpower's Guide to
Overall Manhood Enhancement
The Ultimate Sex Guide for Men… "male potency without drugs" 
–