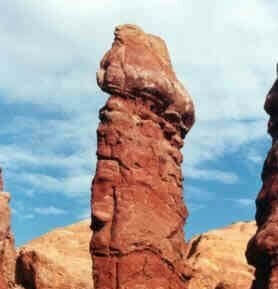 You can develop physically harder, longer-lasting erection than you currently have. And with these harder erections, an orgasm won't take so much out of them…. at least not as quickly.
It doesn't take Viagra, it doesn't take any pills of any sort. This is all natural.
You can have an erection so hard that it stays hard after you ejaculate, sometimes until a next ejaculation… I can't promise every time, but even if it doesn't last until another ejaculation, I can at least guarantee you it will stay completely hard for a long time after ejaculating. Long enough for her to have an orgasm if her orgasm takes a bit longer than yours (and it usually will).
I used to ejaculate, and almost immediately, my erection would lose all it's strength and completely deflate. After ejaculation I had maybe another couple of pumps before my penis was useless. It would shrink up, and lack all life.
How To Develop Rock Hard Erections!
Since performing erection strengthening exercises (including certain manual exercises on the shaft to improve bloodflow / circulation throughout the tissue) the shaft of my penis has not only increased in size, but it's capacity to hold the circulation has increased, and for longer periods of time. This results in a much harder erection, and the bloodflow stays trapped in my shaft for longer, even after ejaculation.
I've developed an erection that stays ROCK HARD after ejaculation – not somewhat hard, but completely erect – for a good few minutes after I orgasm. If I am well-rested, and concentrate on it, if I continue penetrating quite often I can stay hard until a second ejaculation… it all depends on how mentally aroused I am.
Some other natural ways to developer harder erections that can stay hard for a while even after ejaculating:
I never used to have this "talent" to stay hard after ejaculation until a second ejaculation.
Being able to keep your erection after ejaculation for a while is a great tool in the sheets. As mentioned before, women usually take longer to orgasm, so keeping this erection even after you've finished, and fighting for a second one, works to help her finish on your hard penis while you're working on your "task"..
For more information on these exercises to develop stronger, longer lasting erections, check this out: Exercises For Stronger Erections On Command
Have a good one!!
-David Carreras aka Mr. Manpower
Mr Manpower's Guide to
Overall Manhood Enhancement
The Ultimate Sex Guide for Men… "male potency without drugs"
–