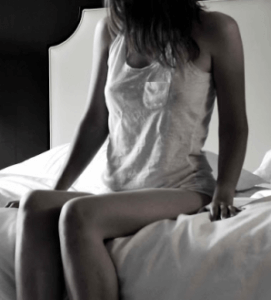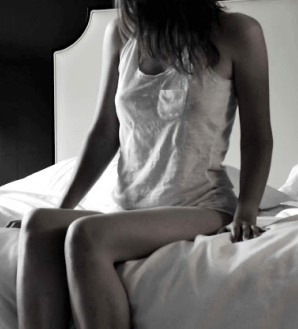 Having problems making a girl orgasm can be a difficult situation.
I've been in that position before… and with girl's I really cared for.
An inability to make a girl orgasm doesn't really have anything to do with your penis size, nor your ability to last longer during sex.
A hard erection, and hitting the right spots is all that is necessary to make a girl orgasm.
When you are having sex on a regular basis with a woman, and you are turning her on and getting her heated up… but you can't extinguish the fire by making her orgasm… then this frustration begins to compound.
And the sad truth is that if you can't satisfy your girl, she may begin to lose respect for you, might start resenting you, turning down sex, making up excuses, or even worse, leaving you or getting her satisfaction from somebody else.
For instance, just perusing the internet for terms like "my boyfriend can't make me orgasm" and "he can't satisfy me" I've come across a number of posts by women confirming my point, such as:
"We've been together for a year. He's sweet enough. He doesn't seem to mind that I don't have an orgasm even though i've told him numerous times. It really gets on my nerves so much so that i resent having sex with him. It sounds cheeky but I can do a lot better. Should I give him another chance to try harder in bed or should I just give up? I always make sure he's satisfied but he just doesn't seem to try any more. I think it's because he masturbates too much and has an unreal expectation of what pleases women. We lost our virginities to each other."
-Source: Stixxchick,

and
"There's always this guy who like me. I was out with him once, he was very nice person but I was very unsatisfied in bed. So, I decided that we should just be friend because I've never fell in love with him.
2 years later (now), I've decided to go out with him again. Between the time, he had quite a few girls and sure thing had sex with them. But he broke up with his latest gf for me because I kinda want him back because I kinda little by little surrender for his caring, sharing, and feel his love that he has always given me so I start to fell in love with him. I thought he would be better in bed. (well, actually very just a little bit better). We made love.. and it was so unsatisfying, he doesn't really know what to do. so I couldn't stand anymore, we made love everyday about a week, until last night I just told him way I want it to be. While we were making love, I suddenly stopped because I couldn't stand anymore. I explained to him how I feel and how I want him to do it. He still wanted to continue and want to make it better but I wasn't able to do anymore.
He is greatly upset and said that he may not have lots of experience, but I shouldn't do this to him.
Oh… I don't know what to do.. I want to continue relationship with him (I told him that I am not quite ready for relationship yet because I want to be sure this time). I really couldn't continue if I am continue being upset in bed like this. I have had quite few guys before, and never ever had so unpleasant moment in bed just like this.
When I say, I kinda in love with him, I really mean it. I can see lovely life with him but sex is also important.
What should I do? How long do I need to train him? (I have had virgin bf before and he got lots better after a few times we had sex, and became very expert in a very short time). But this guy is already 2 years, and nothing has changed in his performance in bed.
Please Help…"
-source: Sho Chang
This is the sad truth on sex.  I wish it was "nicer" than this… I wish women were just all emotional like they say they are, and allow us guys to "get our rocks off", while they are satisfied enough with the emotional connection…
but as Raziel from womens-health.com says:
"I'm not used to NOT orgasming, so he's also told me that since I'm a woman, whether I orgasm or not doesn't really matter, because there is always the emotional aspect of it. And when he said that, that really pissed me off. I think I'm more like a guy when it comes to sex, because I haven't really felt anything emotional out of it that I know of, I'm too focused on trying to make myself orgasm."
I've had a woman walk out of my life because I was unable to make her orgasm, so I learned the hard way.  And this is the same woman who told me that it didn't matter if she orgasmed or not.. she enjoyed it either way…
…bullshit.
The good thing is that since then I've researched and gathered information on the female orgasm…  I know what it takes to make a girl orgasm.  It has nothing to do with penis size or stamina… a man with a 4 inch penis who can last 5 minutes can make a woman orgasm, with the proper technique, although a larger penis and more sexual stamina does help.
Giving her penetration orgasms is not about in-and-out "smashing" like in the porno's… its about hitting the right spots the right way.
Having problems giving your girl an orgasm during sex?
For more information on the techniques to give ANY woman powerful multiple orgasms, through penetration alone, in only a couple of minutes, with no foreplay necessary, see here: Making Any Girl Orgasm, and Powerfully… You'll be giving her multiples tonight.
Have a good one!
-David Carreras aka Mr. Manpower
Mr. Manpower's Guide to Overall Manhood Enhancement
mistermanpower@yahoo.com
–
Related topics:
How To Stop The Urge To Ejaculate During Sex – Stay Loose!
–