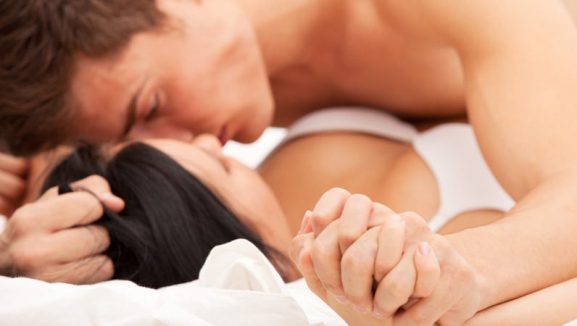 I've seen this question a couple of times. Men wondering if they can last longer if they are circumcised, or if they can provide more stimulation to the woman with the foreskin of an uncircumcised penis. The verdict is out.
I personally have been circumcised, and I've been perfectly capable of making women climax with what I have. Turns out, it's a good thing I was circumcised, because being circumcised appears to improve sexual performance and overall satisfaction for the woman.
I don't know if you've heard, but in order to curb the spread of AIDS in Africa, they are circumcising more and more adult men. A circumcised penis has up to a 50% less probability of catching or transmitting AIDS. It appears that the foreskin makes it easier to transmit the disease.
In Uganda, one of the areas where adult circumcisions have been performed quite a bit lately, they studied female partners of 455 men who were recently circumcised.
They asked these women if they found sex more or less satisfying after circumcision. Nearly 40% said they found sex more satisfying, 57% said they found little or no change in sexual satisfaction, and only 3% found sex less satisfying than before the circumcision.
Among the 3% who found sex less satisfying after circumcision, the top two reasons were lower levels of desire on the part of either partner.
Among the women who reported improved sexual performance after circumcision in their men, the following reasons were cited:
Improved hygiene
Less difficulty in achieving an erection
The man lasting longer during sex
And the man wanting sex more frequently (perhaps due to the above reasons).
Men feel much the same way; 97% of men surveyed said their level of sexual satisfaction was either unchanged or better after they were circumcised.
The above survey was carried out by Godfrey Kigozi, MD, of the Rakai Health Sciences Program in Kalisizo, Uganda. It was presented at the Fifth International AIDS Society Conference on Pathogenesis, Treatment and Prevention of HIV.
If you are an adult male, and you are currently uncircumcised, you may consider circumcision, as it has been shown to improve hygiene and sexual performance.
Even if you are uncircumcised, there are other ways to improve your sexual performance as a man. I am constantly researching on how to improve the male sexual performance, and with all of this information, I have built quite an arsenal of sexual techniques and knowledge that I've used to maximize my sexual potential.
These techniques have also helped thousands of other men to date. If you are looking to improve your sexual performance, take a look here…
Have a good one!!
-David Carreras aka Mr. Manpower
Mr. Manpower's Guide to
Overall Manhood Enhancement
The Ultimate Sex Guide for Men… "male potency without drugs"
–