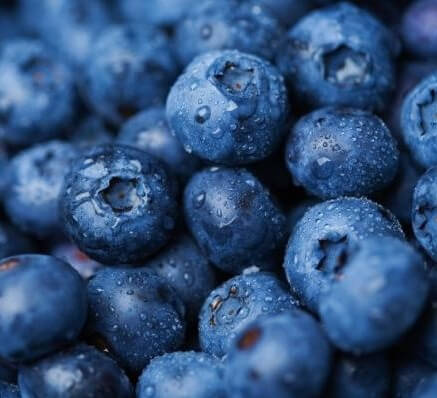 Throw away your ED meds guys… just go down aisle 1 at Publix and pick up some blueberries.
A new study of over 25,000 men between the ages of 40 and 75 found that men who consumed foods that were packed with flavonoids – found in especially high amounts in blueberries and citrus – were 14 percent less likely to experience ED than men who consumed the least amount.
Not a massive percentage, but a strong enough effect to possibly eat an orange or two on a daily basis… especially when you consider that 36 % of these 25,000+ men had ED to varying degrees, and that ED is an early predictor of heart disease.
The effect of eating a handful of blueberries just 3x a week was shown to be as strong as walking 5 hours a week! Combining both consumption of blueberries and walking reduced ED chances by 21%!!
Previous studies have shown the citrulline in watermelon can have an almost Viagra-like effect, by relaxing blood vessels, leading to improved blood flow and harder erections, but by another "mechanism".
There are several types of flavonoids, with the most powerful being Anthocyanins, found in:
blueberries,
cherries,
blackberries,
radishes
blackcurrant
As well as flavanones and flavones, found in citrus.
Other sources of flavonoids are:
Strawberries
Apples
Pears
Red wine
As to red wine, studies have shown that drinking red wine may increase circulating testosterone levels, by decreasing the amount of testosterone you release in your urine.
Could it be the stronger / tangier the taste, the more potent the literal kick in the pants?
If you compare all of the fruits, the ones that contained the most flavonoids (and therefore the benefit to your erection quality), were the strongest tasting ones. I for one, am not a big fan of oranges or tangerines, and can't stand blueberries… too sour. But they definitely have a strong taste
This has lead me to looking into grapefruit… which I also find way too sour… and it seems drinking grapefruit juice astronomically increase the absorption rate of Viagra… interesting…
But maybe this is the relation… Strong tastes = strong positive effect on erections and/or testosterone.
The other fruits don't have such a powerful flavor, but also not as powerful of an effect on your erections.
Other natural ways to get harder erections
If you are like me… and not into the idea of taking medication for harder erections, then this study should come as a breath of fresh air.
Follow these guidelines, and you will also improve your erection quality:
Absorb few minutes of sunlight daily (safely – sunscreen)
Take vitamin D and Zinc
Keep your waistline as slim as possible (for yourself – everyone is different)
Watch porn to spark the mental "horny muscle"
Sleep well – as many hours a night as possible
Take time out for mental relaxation… control stress
For an in-depth guide to naturally boosting testosterone production and developing physically harder, longer-lasting erections, see here…
Any questions, let me know!
-David Carreras aka Mr. Manpower
Mr. Manpower's Guide to
Overall Manhood Enhancement
www.mistermanpower.net
–