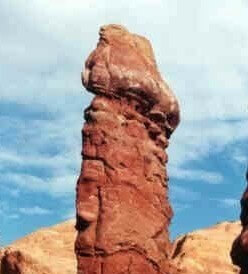 Too many young dudes running around taking Viagra to achieve harder erections.
That's also the advice guys are giving each other all the time… you got a problem getting an erection?
"Go get Viagra"
So the young man with "erectile dysfunction" goes to the doctor with his problem… most doctors will happily prescribe Viagra, Cialis, or Levitra, and send this young man on his way.
Now the man is convinced he has erectile dysfunction, and learns to pop an expensive pill every time he wants to achieve a hard erection.
This is the wrong way to do it…
What most of these young men don't realize, is that the majority of problems of not being able to achieve an erection, or losing an erection during sex, are mental.
Caused by sexual performance anxiety.
Any anxiety, worry, or fear present in the body, and you will have a tough time achieving an erection, I can guarantee you that.
But this is the problem.
A man may fail to achieve a hard erection, and enters his next sexual situation with a lot of pressure to perform… for his ego's sake, for his girl's ego's sake (she's probably thinking "what, I don't turn him on?"), and for the sake of his manhood… at least that's what he feels.
Putting all this pressure on your erection to perform is the wrong thing to do.
Trying to "mentally will" or force your erection to happen, will cause just the opposite… your erection will resist, and not become hard.
So, in the day and age of information, this young man goes on a forum and says, "I couldn't get  hard before sex"… or "I lost my erection during sex"… and what's the advice he receives from other ignorant men, young and old?
Get some Viagra…
See, your erection is a natural process that happens on it's own… it does need a mental trigger, but that's all it needs… and then your body takes over.  Your body doesn't need instructions… do you need to mentally force yourself to breath?  How about mentally force your heart to beat?
No.
And your erection is similar… it happens on it's own… unlike urinating, defecating, chewing, spitting, whatever… it doesn't need your help.
Now I'm not saying the problem might not be physical… many of us men, even young men, have penises that, I'm not gonna say are out of shape, but are not as strong as they could be.
Your penis has a lot of potential to be strengthened… both inside and out.
There are a few techniques to strengthen the muscles involved in achieving and maintaining an erection, as well as other manual techniques to improve blood flow to your erection.
These exercises will allow you to achieve rock hard erections that last longer… also, there are ways to ensure that you get an erection whenever you need it… check this out:
Have the greatest day ever!!
-David Carreras
Mr. Manpower's Guide to
Overall Manhood Enhancement
"the ultimate sex guide for men… male potency without drugs"
–