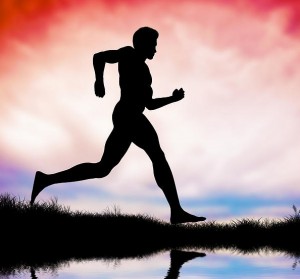 Have you been doing natural penis enlargement for some time now, but your flaccid size "turtles" for a while after doing the exercises? Or have you been able to increase flaccid length and girth, but it doesn't feel much heavier? Or some days it just shrinks back to where it was?
Then you may need to add an extra ingredient to become hung flaccid at all times… becoming a "show-er" can be work for some us natural "growers".
In my case, my flaccid penis is much larger now, than before doing the exercises. It is physically longer, thicker, and heavier than the tiny flaccid penis I used to have.
BUT… there are some days where it feels like there isn't much "life" to my flaccid penis. Like the blood flow/circulation is a little less, and my flaccid penis isn't as fully engorged, heavy, and hanging as it is when it's at its prime.
That's when I get up, and go for a run around the block.
Simple solution to increasing flaccid penis size TO THE MAX with natural penis enlargement.
===========
For some time now, I've been so busy with work, that I haven't had the mental energy to dedicate to cardio. After a long day of work, I just want to relax, spend time with my lady, watch TV, eat something, have sex (different type of cardio – always energy for that), and knock out..
But my flaccid penis has felt somewhat lighter, lately. At times I'd pull it out, just to take a look at it and make sure – still longer, still thicker… but somewhat lighter than usual. Then it just hit me – my lack of cardio is what was causing the lack of blood flow to the penis, which was reducing my flaccid hang and weight.
So I forced myself to go for a run. It was hard to push myself at first, but once I got on my sneakers and stepped out the door, the running just naturally happened.
I felt so much pent up energy, from the lack of physical activity (I still go to the gym/lift weights, but that's not cardio), that I was able to jog around the block two times non-stop – and I live on a large block.
Not a mile, but good enough for me.
And this made it easier to go for a run the next day…. and the next.
And the "life" came back to my flaccid penis. It is heavy again. I have become hung flaccid again
It is happy, and so am I.
I'm starting to believe that the flaccid penis enlargement is my favorite part of these exercises.
The bigger erection IS nice, without a doubt; when you pull out a longer, thicker, superman version of your old erection, you always impress yourself.
But walking around hung flaccid all the time? A great feeling and confidence booster. Nothing like feeling your "manhood" between your legs, low and heavy.
Studies have actually shown that women find a bigger flaccid penis more attractive, as well… along with height and body shape.
Hey, if I can work on 2 out of 3, why not? I can make my shoulders wider in the gym, and I can increase my flaccid penis size, but height, I'm stuck on… luckily I've managed to do fairly well in the lady department. Maybe it's because I'm hung?
Who knows… if you're curious about flaccid penis enlargement, click here… Get up and go for a run before reading!!! Get a head start!
Best regards,
-David Carreras aka Mr. Manpower
Mr. Manpower's Guide to
Overall Manhood Enhancement
the ultimate sex guide for men… "male potency without drugs"
–