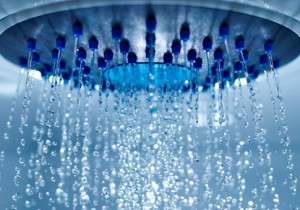 I personally hate taking cold showers… I used to take as hot a shower as possible… but there's overwhelming evidence that a cold shower makes more of a man out of you… and hot showers do the opposite.
According to a study by the Thrombosis Research Institute in England, when testes are exposed to cold water, not only is there a boost in testosterone production, increasing male libido and overall strength, but it improves white blood count (immune system) thanks to the increase in metabolic rate.
In a South Korean study, scientists bathed rats a few times a day in hot water… while both groups experienced a decrease, the younger rats were not affected much, but older rats experienced a significant reduction in testosterone levels (poor rats get no respect…).
These scientists believe their findings can apply to humans as well. This would go along with the Thrombosis Institute's findings.
There are other supposed health benefits of taking a cold shower:
Improved circulation
Relieves depression
Keeps skin and hair healthier (hot water dries them up)
Improves fertility (increases sperm count and motility)
So while it may not be as relaxing as that hot water wind-down, if you want a quick and easy way to increase male libido and boost your manliness, turn the water just slightly colder than usual…
…expose your testes directly to the cold water for a minute or two, and boost this effect even more.
For more information on how to increase male libido naturally / how improve male sex drive naturally / naturally boost testosterone levels, click here…
-David Carreras aka Mr. Manpower
Mr. Manpower's Guide to
Overall Manhood Enhancement
the ultimate sex guide for men… "male potency without drugs"
–