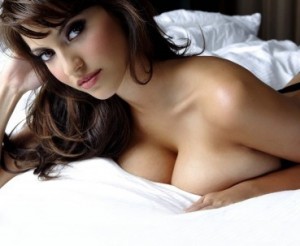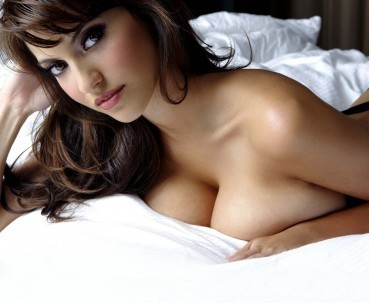 In recent times, I've been discussing with my brother regarding sex, ejaculation, refractory period, etc…
He says he's developed the ability to have multiple ejaculations without losing his erection.
He said he learned this skill (or rather discovered this skill) during masturbation, and he began using it during sex with his girl, and one time ejaculated up to like 6 without losing his erection
I've never had this natural "talent" to have multiple ejaculations without losing my erection. Not going to lie, I felt a little envious…
I have a short refractory period, and can get a complete erection again in no time, but I've never been able to ejaculate, and keep an erection until a next ejaculation.
With the male multiple orgasm technique I've learned to block off ejaculation during orgasm, giving me dry orgasms, but I can keep on penetrating dry orgasm after orgasm, allowing me to last longer during sex.
But having an ejaculation without losing my erection until a second ejaculation just doesn't come naturally to me. My refractory period is too powerful.
However, yesterday I broke my own rules…
Last night I was feeling extra "randy" and put on this amazing video of a sexy-ass, big-titty latina giving a handjob.
After ejaculating my dick stayed extra hard, like it didn't want to go down or something.
So I say to myself, "what happens if I keep on trying trying to go until my next ejaculation?  My brother can do it… maybe it's in my genes"
And I guess due to my recent testosterone boosting activities (lifting REAL heavy in the gym, getting some sun), my mind was still horny… and that sexy ass chick sucking dick with those massive tits and silver-dollar nipples helped….
My dick was still hard, harder then usual, and I still felt horny…so I kept on stroking.. I concentrated on the pleasure as much as possible, and concentrated on the horny visuals.
Then I felt it… a next ejaculation building up… I had to beat that shit out of me, but I ejaculated a second time, dick still hard as a rock.
I had to stimulate my erection so hard and so fast to make me cum… I imagined how it would be during sex… that condom would be overflowing though… dangerous.
To what do I attribute the discovery of my ability to cum without losing my erection?:
Opening me up to the possibility of being able to have multiple ejaculations myself.
Some erection strengthening exercises which allow more "shaft tissue" to be engorged with blood during erection, leading to an erection that's physically harder, and stays hard longer.
Higher testosterone levels from performing certain "natural libido enhancing" activities, such as squats and leg press in the gym, getting a little sunlight every day, eating high protein and fat, spinach, mixed nuts, etc.  These higher testosterone levels kept my arousal levels up real high.
A video of an amazingly sexy big titty latina giving a hand-job.  Also worked very well to keep my arousal levels up. Definitely a strong factor.
For more in-depth information on what I learned from my bro (and some research I did in other places) on how to develop the ability to stay hard after ejaculation, check this out:
Have a good one!
-David Carreras aka Mr. Manpower
Mr. Manpower's Guide to
Overall Manhood Enhancement
"the ultimate sex guide for men… male potency without drugs"