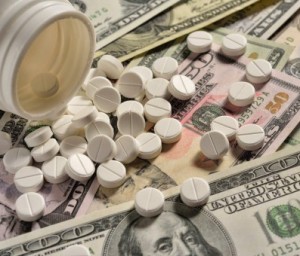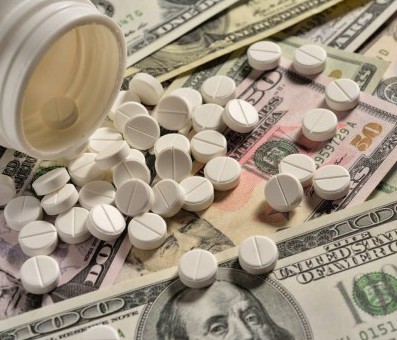 I've made my penis over an inch longer with the help of penis enlargement.  I almost have trouble believing it's true, but my tape measure doesn't lie.  When I talk about penis enlargement, I'm talking about actual manual exercises… not bullshit pills
Extenze….  they have a new commercial saying they've sold over a billion capsules so far.  Wow they've ripped off that many men?
There's no pill that can make your penis bigger… only natural penis enlargement exercises or surgery work to increase the size of your penis.
Check this out, from Wikipedia:
"In 2006 ExtenZe agreed to pay the Orange County, California district attorney's office $300,000 in civil penalties for unfair business practices and false advertising. Susan Kang Schroeder of the DA office said the company couldn't back up its claim that the pills caused users' penises to grow 27%. After several customers in Laguna Beach, California complained to the Better Business Bureau that ExtenZe was making them sick, the district attorney investigated. Investigations revealed that ExtenZe's lead content was beyond the legal limits.[1]

In discussing a similar "male enhancement" product, Dr. Ira Sharlip, a spokesman for the American Urological Association, said "There is no such thing as a penis pill that works. These are all things that are sold for profit. There's no science or substance behind them."
(Update to article: They were sued again in 2010!… class action lawsuit with a $6 million settlement.)
It doesn't matter, though… penis enlargement pill companies (more than just ExtenZe) are still making millions of dollars off of insecure men. Overcharging their credit card before they even get the free sample.  And continuing to charge after you cancel your order.
I don't know how they're still in business.
Although some men may just take the pill for the hell of it, most men are probably really insecure about their penis size, and are hoping and praying that they can increase it's size with these so called "male enhancement" pills.
They get their free sample (a couple of weeks after their card is charged the first time, and then repeatedly afterwards), they take the pill, and get a slight flaccid pump from the natural aphrodisiacs in there.  Some men think they have a larger penis, and may continue taking it…most won't.
Hey, don't get me wrong, Extenze has a bunch of natural herbs and aphrodisiacs that increase your libido and blood flow to the penis (this is what plumps up the flaccid penis).  But it shouldn't be claiming to make your penis bigger when it doesn't increase your erection by even a millimeter (nor your flaccid size, it just gives it a bit more "life")/.
Well the truth is, there is a way to increase your penis size without pills.
And it doesn't involve any pills, pumps or anything like that.  These are manual techniques, centuries old in many cultures.
You manually stretch and manipulate the penis, and similar to how weight training increase muscle mass, the tissue experiences "micro tears" (painless), and then heals in a larger and stronger state.
All that it takes is a little dedication.  The exercises are easy, and actually kind of fun.  The whole process is pretty interesting, and the more time you put into it, the more you learn about your penis, how to manipulate it best, and best of all, you'll have a larger penis that continues to grow.  I've grown from just under 6 inches to 7.5 inches, and I won't stop till I reach 8 inches.
I know, even after hearing this, most men will still not be able to believe.  I know I wouldn't. If it wasn't for some very convincing before and after photos, I would have never thought penis enlargement could work.
And even then, my mind had a hard time accepting it. It wasn't until I passed the 7 inch mark that I no longer doubted what I was seeing.
Right in front of my eyes, when I'm doing my exercises in the shower, I cannot believe my penis has gotten so large.  While manipulating my flaccid penis I'm seeing and feeling a much larger penis, and it's almost scary.
But up until now, I've had no problems whatsoever.
I have a larger, heavier flaccid penis that hangs, and a much longer, thicker, and harder erection… and I don't have to buy anything on a monthly basis..
I know of men in their 50's, who've been doing these exercises for over 10 years, and their penis continues to grow, their erections are stronger than ever, and they are still excited about their large penises. I know men who've added more than 3 inches (I only know of a few, mind you… gaining around an inch is much more common). I know a couple of MD's who actually do the exercises as well.
If you need proof that you can make your penis bigger, and don't want to be bullshitted anymore, check this out….
Have yourself a splendid evening, my friend.
-David Carreras aka Mr. Manpower
Mr. Manpower's Guide to
Overall Manhood Enhancement
The Ultimate Sex Guide for Men… "male potency without drugs"
www.MisterManpower.net
–