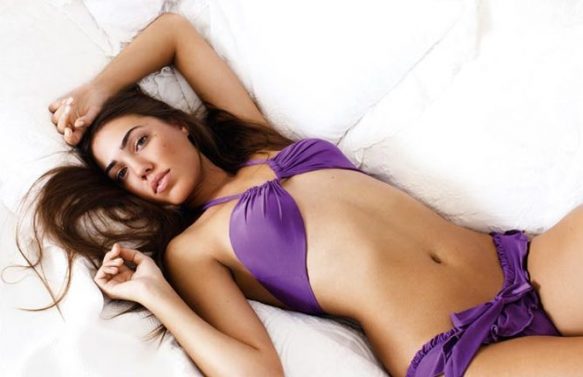 If you can't make your wife or girlfriend orgasm, and even worse, if her ex made her orgasm, but you can't… I feel your pain.
Good news is, I have a story that will show you I've definitely been in your shoes… and it's not as hopeless as you think. You can be an orgasm-provider, too, just like I am now.
==========
I once had this girlfriend.
She was a sexy little vixen… half Colombian, half Dominican.
She had a thin waist but with some beautiful, God-given thighs and ass, perfect almond skin, nice perky tits with these luscious nipples… dark big eyes and dark curly hair… smelled delicious and had all the style in the world.
She was intelligent, humorous, incredibly feminine and mysterious… and with a great, matching sense of humor… she got my specific type of sarcasm to a T.
And a major freak… she would grab my penis out of the blue all the time, give me head while driving, and have sex with me in public places… she would swallow my cum every time she gave me head…
MAN was I in love…
BUT…. and this is a big but… I couldn't make her orgasm…
At first I thought it was okay… the sex felt good at least, we were having lots of it, and I thought I would figure her out in time.
She also said things like "it's okay if I don't have an orgasm baby, I still enjoy sex with you…"
And on one of our dates she asked me "do you see us being together for a long time? Cause I do…"
So in my mind, I figured even if I couldn't make her orgasm, she was still enjoying sex with me, and satisfied with our relationship.
But as time went by, and I tried and tried to make her cum… exhausted penis after exhausted penis (and soul)… with an unsatisfied girlfriend.
I let her know I was doing all I could, and thankfully she was understanding.
For some time…
She told me what her last boyfriend would do to make her orgasm, and this just drove me nuts.
She told me her boyfriend would do her a little harder, pull her hair, etc…
I couldn't last long with her, even if I was going softly… sadly.
I pictured her ex boyfriend giving her an orgasm, and fully satisfying her physically… something I was unable to do… and felt like a failure every time this thought passed my mind.
I began thinking maybe her ex boyfriend had a bigger penis or could last longer… that I just wasn't built to satisfy her…
And I used to be a major glutton for punishment and have always been somewhat obsessive, so it's almost like I put these painful thoughts in my head on purpose for some reason.
And that's when things started to spiral out of control.
My insecurity over not being able to make her orgasm caused my confidence to disappear… and my confidence was part of what kept her attracted to me…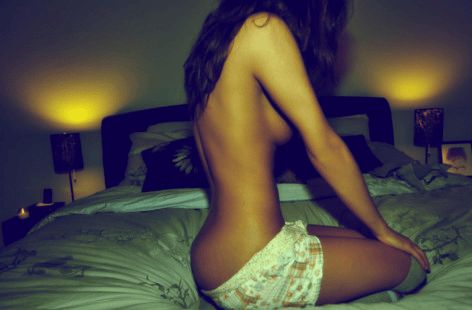 I no longer felt strong, and began to try and "hold things together", which actually caused things to fall apart quicker.
I felt like I had to try hard in other areas… and was kind of acting a bit strange and desperate.
And the sex went from a pleasurable sharing of sensations and emotions to a test of my manhood, with me failing worse and worse every time…
So her dissatisfaction in bed, combined with my loss of confidence and attractiveness, began the ending of our relationship.
Little by little she stopped calling… little by little she stopped answering the phone..
She began breaking dates, and stopped treating me with as much respect… if anything belittling me at times, almost like a cat playing with a mouse before it kills it.
One day she agreed to hang out, and I picked her up, my head in a storm of confusion, depression, and anxiety…
On the way to my house, she received a call, and was very strange how she spoke on the phone… like she was hiding something, but having an inside joke on me at the same time, with whoever she was talking to…
I always prided myself on being a non-jealous type, and she liked that about me, so I refrained from barking at her… "WHO'S THAT??"... even though I wanted to. (side note: F' THAT… nowadays I'll snatch the phone!! "BITCH WHO'S THAT!!"… gotta draw the line somewhere… if not they'll walk all over you… back to the subject at hand…)
We got to my place, and she went to the bathroom… she left her phone out.
I hesitantly went through it, and saw some guy's name as the last call…
I couldn't hold back anymore and went off on her… She told me she couldn't do it anymore, and told me to drop her back off at her house…
Broken-hearted and defeated, I dropped her off… she never admitted to anything, so it wasn't 100% confirmed. But when you know, you know..
She was fucking someone else….
I stupidly wanted to look past this, and figured I would win her back by doing whatever it took to satisfy her.
I intensely, and obsessively began learning about the female orgasm… various tactics, from cunnilingus techniques, to positions for hitting the g-spot during orgasm, to the male multiple orgasm technique to keep my erection after orgasm and last longer.
Armed with a little knowledge, I managed to get a visit to her house… I awkwardly tried to get to the sex right away, to test my new-found "skills"…
She refused, and my hard headed, heart-broken self went on my way… this time I was about to throw in the towel and move on.. when I got a call on my cell.
It was her.
She told me, and I'll never forget, "you better do me right this time, or that's it".
So BAM… I had my chance. Unfortunately, and I knew it deep down, I wasn't ready yet…
I hit a u-turn and nervously went back… if ever there was ever sexual performance anxiety… this was it.
When I got there, we went to her room, and I awkwardly went down on her, and she seemed pleased… but then I killed it with a stupid comment like "damn I feel like a pornstar"… (what a bonehead!)
Then before even getting her off once, I turned her sexy ass around, bent her over, and put it in her warm pussy doggy style… I fucked her as hard as I could for as long as I could, and let loose in about 3 minutes… it was embarrassing…
And I knew she didn't cum…
My last chance was blown… literally.
She sent me on my way, for good this time…
I painfully, and like a loser, went home.
I knew I was done… but by now, my obsession with learning how to make a woman orgasm was probably just as strong as my pain from the break-up.
I continued studying on how to make a woman orgasm… gauging by my last performance, I had a LONG way to go if I was going to satisfy a woman.
If it wasn't going to be for this girl, it was going to be for the next… so I wouldn't repeat this pain again. At least not for coming up short in bed.
Me and her talked here and there, sometimes with a little more love than other times, but she never let me see her again…
My heart and ego had hit rock bottom… and stayed that way for a LONG time… but I slowly began to heal.
My only source of relief from the pain was to study more about the female orgasm… devouring books such as "I Love Female Orgasm" and "She Comes First", along with stuff like Taoist books on the multi-orgasm… piles of books on becoming a more sexually competent lover.
Something in me felt like she was still my girl, and one day I would win her back… I thought she would miss me and come back to me, or was possibly just trying to make me feel some pain…
To her we were broken up, but to me we were just having a break… talk about denial!
Then one fateful afternoon I bumped into a friend of hers that I had met while dating her… nice enough dude.
This guy informed me that she had been seeing some older guy, and that she was living with him.
And undoubtedly, her new, more competent lover was making her cum… giving her orgasm after orgasm… like she so deserved, and like I hadn't been able to supply.
MONTHS LATER… some more healing, and a MAJOR sexual victory!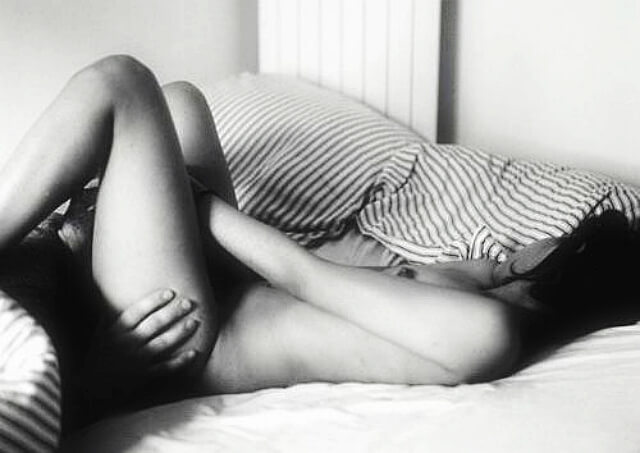 I never won back the girl of my dreams, but another girl came along.
Sexy in her own way.
The first time we had sex, the sexual performance anxiety was at an all time high, but I managed to get it up. Now, THIS was a test.
I was more prepared, but I still had this deep feeling of doubt inside of me saying I wasn't going to make her orgasm… that failing to make women orgasm was just my "life script"…
But I pushed on… and took my time… with a plan.
I circled her breasts without getting to the nipples, circled her vagina without getting to her clit… teased and teased her until I touched her hot spots and set her on fire..
Then I dove in on these spots, providing her with intense pleasure.
I went down on her till her pelvis was rising off the bed, then dove in and penetrated, hitting all the right spots…
And then…
She locked her legs tight around my body, shook and vibrated all over, breathing hard like she had just sprinted a mile, and then just released… nipples erect, covered in glistening sweat.
She had an orgasm… I was a man!… shit, I had always been a man, but now at least I felt like one!
After a few minutes of rest, she gave me some head, then I went down on her, and next she got on top and rode me…
She rubbed her clit back and forth on my pelvis while my dick was deep inside her… I sucked on her nipples while fingering her butt hole (works wonders)…
AND THEN… she gyrated on my penis until she exploded in another orgasm… then relaxed, leaned toward me and said all sweaty and out of breath "Wow, we have some amazing sex…"
Then she rolled off of me, and I laid on my bed… king of the world.
I never stopped learning about the female orgasm. I love women, and I love satisfying them.
Women deserve sexual satisfaction, just like us men.
While the female orgasm seems like an unsolvable enigma to many men, there are just some rules you've got to follow, and you can make a woman orgasm anytime… orally, manually or with penetration alone:
The clitoris is key to her orgasm — even g-spot orgasms are stimulating the internal part of the clitoral cluster
Her Mind is EXTREMELY important to her orgasm – if she's not into it mentally, she's not getting off
She needs direct stimulation to the clit, more than you need to the penis (and longer), so get creative with your stimulation before, during and after penetration, if necessary
Her erogenous areas other than her vagina play a strong role in how quickly she orgasms – they are almost like fast forward buttons on her orgasm
A big penis and long-lasting sexual stamina is NOT required for a woman to have powerful orgasms
If you'd like to learn more about techniques to give women powerful orgasms, even multiple orgasms or squirting orgasms, thru penetration alone, or with your hands or mouth/tongue, click here…
Have a good one!
-David Carreras
Mr. Manpower's Guide to
Overall Manhood Enhancement
"the ultimate sex guide for men… male potency without drugs"
www.MisterManpower.net
–