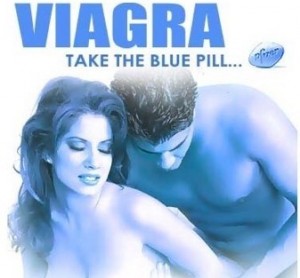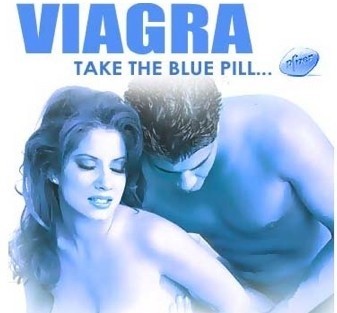 I had always assumed, worst case scenario, a man can take Viagra or Cialis to overcome psychological impotence.
Although I always advise against it, because a man can become mentally dependant on Viagra (and use it as a crutch for a bigger problem), I always figured at least men had something to fall back on.
But I guess this is not always true.
I received an email from a man named Joel, who commented with his own personal experiences regarding psychological impotence, and how Viagra didn't work in his case:
"Hello David, just wanted to share my thoughts on something.
No amount of prescription Drugs will TRUMP Nervousness and anxiety in the bedroom…NONE.
NOT Even 1000mgs of Viagra will revive a "nervous penis"..
That knowledge was learned thru LOTS of experience with strange girls and
hookers alike..Thats why MOST MALE porn stars are cool as cucumbers with a new actress..
They are not nervous AT ALL or they couldn't perform…
unfortunately ANXIETY and NERVOUSNESS will overrule any effect of prescription drugs..
Doctors don't tell u that prescription drugs DEPEND on having a CALM/RELAXED state of mind
for them to work.
Reason is: It takes a CALM/Relaxed /Confident "state of mind" to be
Aroused and (thus an erection)….
I found this out from First hand–"personal experience"…a few years ago I payed a visit to a very, very hot-looking call girl, which was rare because most were skanky looking..but NOT this one.She was 29 yrs old and could stop traffic…
Anyway she was very high volume and in high demand …. DESPITE downing enough viagra to kill a horse , i could not rise to the occasion because I just "knew" that she would be "judging my performance"…When in Hindsight, she probably could care less…Chalk that up to "performance anxiety" and a waste of $$$….and lesson learned.."
Joel
My thoughts:
Joel helped illustrate the importance of overcoming psychological impotence in the mind, where it starts. And he is correct. A man needs to be at ease in order to achieve an erection. Arousal grows in a comfortable mind…
Yes, having a little anxiety before sex is common for ALL men… even married men may feel a little nervousness with their wife, when they haven't had sex in a while. But the idea is to reduce the amount of anxiety, and improve the amount of mental arousal, so the signal is so strong from mind-to-penis, that the little anxiety present can't block it.
If the anxiety is too high, this completely "chokes" your arousal, and doesn't allow any life to enter your erection…
I do know many men who've used Viagra to get hard when nervous (including a past roommate who became dependant on it, and then failed to perform when his source of the medication dried up), so not all men experience the above problem. But Joel does illustrate something very serious: how strong a role your mind plays in getting an erection on command.
For more information on how to overcome psychological impotence, click here…
Having experienced this problem myself (also known as sexual performance anxiety or psychological ED), and learning how to mentally beat it, I have quite a bit of experience… not to mention the thousands of men I've coached through this particular problem.
Feel free to share your own experiences in the comments below!
Have a good one,
-David Carreras aka Mr. Manpower
Mr. Manpower's Guide to
Overall Manhood Enhancement
www.mistermanpower.net
–