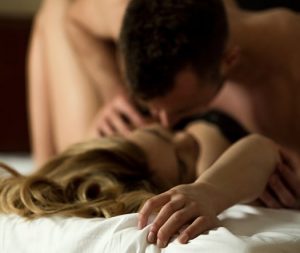 I had problems holding back from cumming for the longest time… I can remember time and time again… cumming right before my girl was going to reach orgasm, and not being able to take her to her climax…
It was embarrassing and emasculating…
And when my girlfriend would moan in my ear, saying stuff like "GO HARDER", scratching my back, squeezing her legs around me, and her pussy feeling so damn warm and good… it was damn near impossible to stop from cumming…
Good thing is premature ejaculation can be beat… check out the question I received today:
"Hey David

I had a question my biggest problem with me is holding back from ejaculating when my girlfriend starts to moan and going crazy my mind just simply can't handle that how do u block that out because as soon as I hear the moans and noises my body just goes off like a trigger and literally can't do nothing about it.

I see a lot of premature ejaculation programs out there and all most of them talk about are kegels and your arousal scale and the squeeze method when I don't think any of those are going to work because I know mine problem is in my mind and arousal levels and I read something on how men with premature ejaculation have low serotonin levels so I'm taking vitamins for that so what do u think?"

-Chris

My Advice to Chris on How to Hold Back Cum During Sex, At Least Until She Orgasms:
Hey Chris:
I know it's hard. Kegels, squeeze technique, arousal scale are helpful when it comes to overcoming premature ejaculation, but you need to take it a step further.
You need to develop your concentration to completely take control of your premature ejaculation. Just like any other skill, concentration can be developed. Ejaculation control exercises will give you a vice-tight grip on your thoughts.
You want to monitor your arousal levels, and keep them in check. Don't let them run amok. You want to take control BEFORE the extremely quick rise in arousal, because once you reach the "red zone", there's no amount of stopping-and-starting that will help you to continuously penetrate long enough for her to get off…
Performing solo masturbating exercises, without any porn, other woman in the room, or overly arousing thoughts, will show you how long you can physically stimulate yourself. Without any "horny" interference, you'll see you can last pretty much as long as you'd like. It's all in the mind.
You will want to become so accustomed to this stimulation of the penis, while keeping the mind calm, that you can then transfer it over to sex with a living, breathing naked woman (much harder, but with enough training, you'll get there). Meditation can help you better gain control over your thoughts as well.
As to serotonin, there are studies that show low serotonin can be linked to premature ejaculation. However, I'm not sure how well those vitamins will work on your serotonin… a low dose of an SSRI such as zoloft is a much better solution, or on demand treatment with paroxetine or dapoxetine.
If you'd like more info on how to train yourself to last longer during sex, without the need for medication, see here...
Have a good one!
-David Carreras aka Mr. Manpower
Mr. Manpower's Guide to
Overall Manhood Enhancement
The Ultimate Sex Guide for Men… "male potency without drugs"
www.MisterManpower.net
david@mistermanpower.net
–