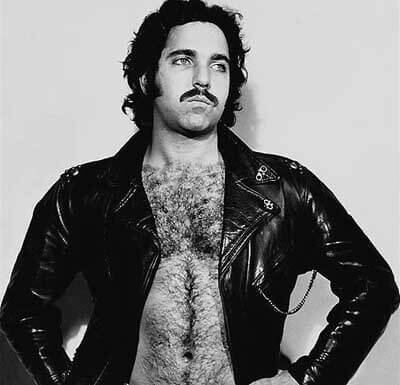 In reality, most men that are successful porn stars are in the biz for a reason…
They usually have some sort of natural talent, such as a nine-inch member, unlimited sexual stamina, or the ability to shoot their load across the room.
However, most men, the average porn stars, not the Ron Jeremys and Peter Norths, use whatever's possible to get ahead of the game, and this is where the pornstar tricks manual comes into play.
For a bigger penis:
Some men have a phalloplasty or other form of surgical penis enlargement. Others perform natural penis enlargement exercises, and yet others just go ahead and perform with what they got.
For more sexual stamina:
This is where the real tricks of the trade come into play.
While it's true that some directors do cut the scene when the actor is about to ejaculate, and then continue filming once they've calmed down, most pornstars are just able to last long during sex.
And there are a few tricks for this:
Taking certain psychiatric meds; many have the beneficial side effect of delaying ejaculation, and can be taken just for this purpose.
Ejaculating right before the shoot, and taking viagra to get it up, so that the refractory period keeps the man from wanting to ejaculate
Training themselves with ejaculation control/premature ejaculation exercises
You also need to take into account that many of these porn actors have been doing it for a while, and have seen (and had sex with) hundreds, if not thousands, of hot nude women… so they've become desensitized to sex.
So what can you do to last longer during sex like a porn star? Well, either take the meds, do the premature ejaculation exercises, or combine both.
Unless you are ejaculating in under a minute, I wouldn't go the medical route, as many psychiatric medications have other not-so-beneficial sexual side effects (lower libido/weaker erections). And even if you are ejaculating in less than a minute, I know some men who've been able to go from that to lasting as long as they want, with the premature ejaculation exercises alone.
With the premature ejaculation exercises, you retrain your mind towards the way you look at sex. Neither the "bad" habit of masturbating quickly while growing up, nor watching porn, contribute to premature ejaculation. However, your way of looking at, and feeling, your sexual arousal as it builds… it may need a little "re-working". There may be feelings of guilt and anxiety mixed in there as well, which don't help.
Sometimes we have no idea what's going on in our mind and body as arousal builds, and we don't even know where we begin to lose control. And watching porn or having a hot naked woman in front of us "short-circuits" our wiring, making it even harder to get a clear understanding.
So in order to learn how to last longer during sex, long enough to give a woman multiple orgasms before you even came once, you need to REALLY gain control over your mental and physical feelings of arousal… and this in turn gives you control over how long you last.
It's best to perform these premature ejaculation exercises on your own, in private, at first. Just you, alone with your thoughts. Then once you've built up a little mental fortitude, then you go into battle… just like a boxer training in the gym alone, hitting the bag, shadow-boxing and getting down the basics, before he goes into the ring to spar.
I can show you to last as long as you want during sex. I've learned these ejaculation control exercises in order to overcome my own premature ejaculation. I've gathered quite a bit of knowledge on how to delay ejaculation, and will be happy to share it with you. For more info on my guide to ejaculation control exercises, knowledge, and training, click here: Guide to Overcoming Premature Ejaculation – How To Last Like A Porn Star!
Have a good one!!
-David Carreras aka Mr. Manpower
Mr. Manpower's Guide to
Overall Manhood Enhancement
The Ultimate Sex Guide for Men… "male potency without drugs"
–