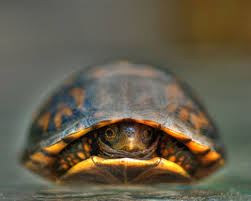 If you OVERDO your penis enlargement exercises, your dick will feel it.
A good sign that you are performing your penis enlargement exercises well:  a larger flaccid penis hang.
If your penis sort of shrivels up, or "turtles" after your perform your penis enlargement routine, then you are overdoing it.
Lighten up a little… don't stretch so far out.  It's more about stretching and holding place, then trying to pull your whole dick out of your body.  Get a nice stretch on the ligs.
Don't jelq so hard.  Make sure to lift up while jelqing regularly, so you get the underside of the shaft.  With an overhand grip, jelq downwards.
Overdo your jelqing, and you'll experience weaker erections for the following day.
Erectile strength improves after a good penis enlargement session. If it's any weaker, you're trying too tough.
This is more about making little gains that add up.  You're not trying to increase the length of your penis a quarter inch every time.  However, in time, millimeters add up… to inches even, like in my case.
My erect length has increased by 1.5 inches and when my penis is flaccid it hangs much lower, is longer, thicker and heavier… I haven't measured it, but I must have added 2 inches at least to my flaccid size.
Also, make sure to stay clear of the Dorsal nerve while you are performing these penis enlargement exercises.  A little pressure on there is okay, but too much and you may begin to experience weaker erections and a loss of sensation.  This takes a little longer to heal from.
If you'd like the inside, compiled knowledge of a seasoned penis enlargement exercise vet, then check out my natural penis enlargement guide, here…  Complete with my own personal routine developed through years of research.
Have a good one!!
-David Carreras aka Mr. Manpower
Mr. Manpower's Guide to
Overall Manhood Enhancement
The Ultimate Sex Guide for Men… "male potency without drugs"
–