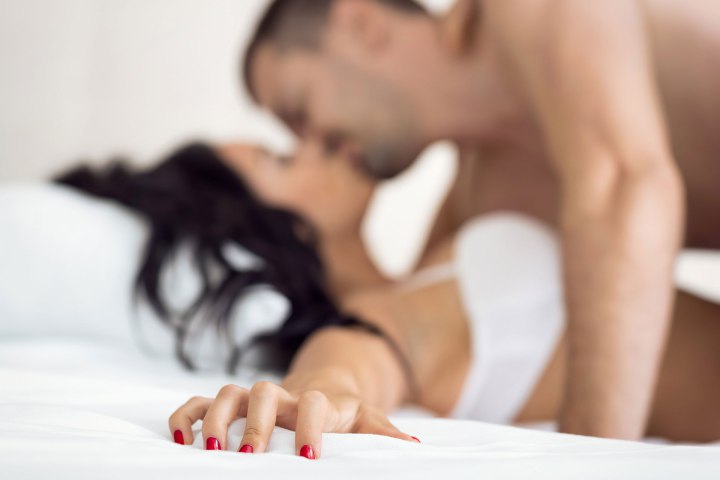 Keep your girl cumming, and there's little that you can do wrong.  A sexually satisfied woman will look at you in a completely different light than a woman who hasn't been properly satisfied.
Notice how the cycle may go with your girlfriend or wife.  If it's anything like my relationships, time periods without sex seem to be filled with fighting, often over the stupidest things.
But then provide your girl with a couple of orgasms, and all of a sudden she's making your bed and asking you what you feel like eating.  Her headaches and complaints mysteriously disappear into thin air.   At least that's how all of my relationships have been.
Giving a woman an orgasm makes her feel appreciated, satisfies a strong need of hers, and eases serious tension that leads to fights and migraines.
Eat her pussy until she has three orgasms, and then penetrate for another two… you'll feel like you are with a completely different woman.
Penetrate till she ejaculates, and you'll think you married an angel.  At least for a few days 😉
When I was younger, I never really knew when my girl was having an orgasm.  Often times I just hoped she had an orgasm.  I knew nothing about how to make a woman orgasm… I didn't even really know where the clit was.
I had one girlfriend who was straightforward with me, and let me know I never gave her an orgasm.  This same girl left me, when I was deeply in love with her.  She ended up getting pregnant by another man.
She later told me that it was because of the sex.  I knew it all along.  I knew it was a matter of time before she would leave me, so I used to try and "distract" her with all sorts of loving gestures… what a sucker.
All I had to do was keep her cumming.
Back then I used to think that the way to make a woman orgasm was hard penetration, for an extended period of time, or a larger penis.  While this oftentimes works, having a bigger penis or lasting longer is not the key to the female orgasm.
A man with a smaller penis or a man with premature ejaculation can still learn to control the situation and provide their woman with powerful orgasms.
Since that girl left me, due to my orgasmic ignorance, I've research extensively on the female orgasm.  Since then, I've made sure to provide every woman that I've dated with an orgasm, whether I was going to stay with her or not.
Learning about the female orgasm has become sort of like an obsession for me.  Whether it's providing multiple throbbing orgasms through cunnilingus, or causing her to ejaculate with penetration of the g-spot, or hitting cul-de-sac orgasms, or penetrating with pressure on the clit… there are so many ways to make a woman orgasm.
Regardless of your lasting power, or penis size, I can help provide you with the techniques to keep your girl blissfully having orgasms, and loving you intensely in return.
It might sound shallow, but that's how human's are.  Sex is very important.  It is the physical expression of love, and while it is not 100% necessary, orgasm is the culmination of this physical expression.  Leaving the job half ass-done is just not the same, and in many cases, can be the breaking factor in a relationship.
Keep your girl cumming, and you'll keep her coming back.
For more techniques and knowledge on how to provide your lady with powerful orgasms, check this out…
Stay out of trouble…
-David aka Mr. Manpower
Mr. Manpower's Guide To Overall Manhood Enhancement
–