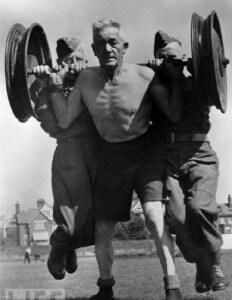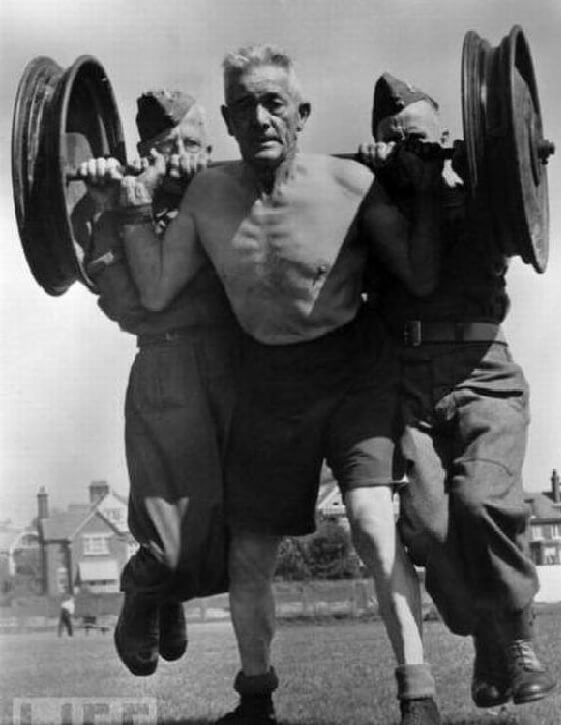 If you know anything about testosterone, you'd know it's responsible for our manliness… our strength, our sex drive, our confidence and energy.
And according to many sources (especially the testosterone gels/medication commercials) testosterone levels begin to drop as you age… what is it, 1% a year or something?
Well according to a new study, it's not the age that causes a drop in testosterone levels, but obesity and a reduction in exercise and healthy habits that cause the drop.
In the November 2012 issue of Clinical Endocrinology, a landmark study showed that men can maintain youthful testosterone levels well into old age… as long as they stay in great health.
325 men were studied, and asked about their health, fitness, smoking habits, weight/height ratio, history of testosterone levels and more…
The majority of men who were reported to be in "excellent health" had normal testosterone levels, regardless of their age. If a man was in excellent health, he could maintain these levels up into the "eighth decade" (but who needs testosterone beyond that?).
What was shown to reduce testosterone levels was obesity, smoking, and disease.
And as men age, generally they exercise less, eat more, and overall just fall out of shape (excess stomach fat in itself has been linked to a reduction in testosterone levels)… and this is what appears to cause the drop in testosterone levels with age… not the age itself.
So get in that extra cardio, cut out that extra fat, shed a little gut, and drop the smokes… and you can keep your libido sky high well until you're in the old folks home.
For 25 things you can do to naturally boost your testosterone levels and increase male libido, check this out: How to Increase Male Libido / Naturally Increase Sex Drive / Male Sex Drive Enhancement
(note: I guess now you can disregard in the next page where I mention "natural aging" as one of the causes of a reduction in libido… good news, huh?)
Have a good one!!
-David Carreras aka Mr. Manpower
Mr. Manpower's Guide to
Overall Manhood Enhancement
the ultimate sex guide for men… "male potency without drugs"
–