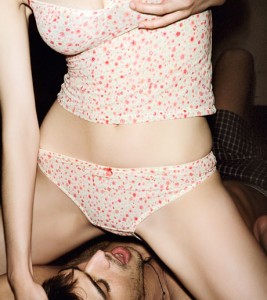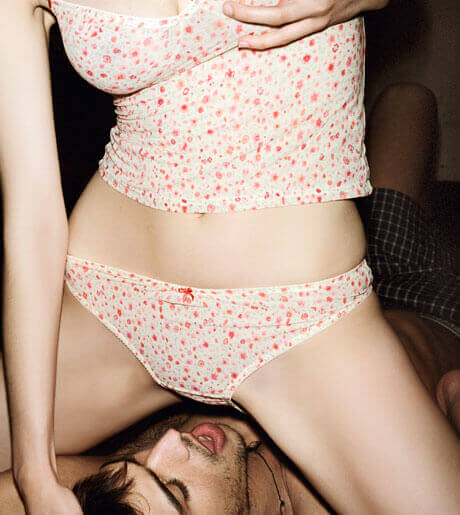 You may have heard the oral sex advice about doing the letters of the alphabet with your tongue on a woman's clitoris.
Let me tell you, that technique is bullshit. You need to repeat THE SAME type of stimulation during oral sex to get her off, not go switching it up on her with every stroke. Doing a tongue stroke of an "A", and then a "B", etc., will not keep up the same stimulation…
That being said, it IS okay to throw in a "variation move" every 10 or so tongue strokes, and then repeat back to your main strokes. Alternate between the two following oral sex techniques, and she'll be grabbing your head and having a powerful pulsating orgasm in your face, all thanks to the power of your mouth:
a) start with the back part of your tongue, the thicker part of your tongue, pushing into her clitoris, and then hit her with a long slow stroke until the tip of the tongue, then quickly "reset" and put the back part of your tongue on her clit, and repeat. Do this for 10 – 20 strokes, and then go to stroke b).
b) push your tongue HARD into her clit, and leave it there for 5 – 10 seconds, and then quickly pull it away. Return to stroke a).
Then just repeat, repeat, repeat… until she's shaking in orgasmic glory. There are a couple of things you can do to make her orgasm faster during cunnilingus.
And trust me, being down there a long time can take a toll on your jaw and neck muscles (you'll get used to hit though, if you do this every couple of days.. and you might end up getting one of those huge football necks/jaws if you do it enough).
Get her real turned on first before you put your tongue to her clit. Play snake charmer… make the clit rise out from under the clitoral hood on its own. Suck her nipples, talk dirty, squeeze her butt cheeks… get in her head. This will make the job easier when your tongue hits the clit.
While licking her clit, finger her with a "come here" motion, hitting her g-spot on the upper wall. This will make the outside job easier, and you'll be providing her with double the pleasure. In reality, the g-spot is the internal part of the "clitoral cluster", so you're working the clitoris from both sides.
Keep it up, and your lady will have the most powerful orgasms she's ever had… and more than likely, she'll return the favor and go down on you as well.
Over the years I've learned way more than just oral sex techniques and methods of clitoral stimulation…
For how to make a woman orgasm with your penis, see here:
-David Carreras aka Mr. Manpower
Mr. Manpower's Guide to
Overall Manhood Enhancement
The Ultimate Sex Guide for Men… "male potency without drugs"
–