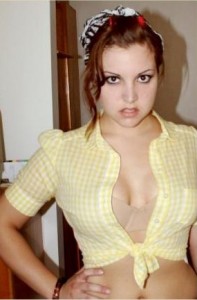 I received an email today from a woman who's unsatisfied with her husband's sexual performance. This is an epidemic facing many couples in the bedroom… the woman not having an orgasm during sex.
I faced this problem myself with more than a couple of girls, and I know it can be a humiliating, and insecurity causing issue, on both sides.
For a man to get off it's easy, but for a woman to have an orgasm, it's a bit more complicated.
Check out her question below:
————
"Hi. My name is Monique and my husband cums so quickly when we are having sex that I rarely ever feel satisfied.
He changes positions frequently so he can pull out for a few seconds and regain his composure. The problem with that is I need long deep strokes to have an orgasm and there are many times that I'll be close and he changes positions. It gets so frustrating!
He is uncomfortable with this kind of thing and doesn't know I'm contacting you. I will have to come up with creative ways of telling him what I learn.
Do u have a book? What info should I read? Just random searches seem to be incomplete and I wanted to get the info straight from you. A book would be awesome!
Anyway, I hope you have a wonderful day and hopefully I'll hear from u soon.
Thank you, Monique"
———————
Hello Monique:
The problem you and your husband face is a problem many men and women face all over the world, every day… dissatisfaction with their partner's sexual performance.
And sadly, it's usually the wife that is left unsatisfied.
When I was younger, I had a number of girlfriends that I left unsatisfied… some of them even spreading the word that I was bad in bed!
It was humiliating.
I specifically remember one… I was deeply in love with this girl and wanted more than anything to satisfy her in bed.
Every time after we had sex, I asked her if she had an orgasm, and she'd always say "almost"…
Just like your husband, I would pull out in order to "calm down", but what my girl needed was continued penetration with a hard penis.
This is why the Masters and Johnson stop-start technique is bullshit. Sure you can extend your lovemaking to THREE HOURS if you want, stopping every couple of minutes… but in those three hours, your girl will not even have one orgasm!
I also remember a time when I was penetrating her as deep as I could, giving her all I had, and she told me "GO DEEPER!"… and I was already going in as deep as I could!
A larger penis and increased sexual stamina definitely helps when it comes to giving a woman an orgasm, but technique is more important than all of the above when it comes to satisfying you sexually.
The clitoris is key to the female orgasm, and not many men know about the clitoris, or how to properly stimulate it during sex.
Send him a link to these resources, and you'll be much more satisfied wife, in and out of the bedroom:
Have a good one!!
-David Carreras aka Mr. Manpower
Mr. Manpower's Guide to
Overall Manhood Enhancement
david@mistermanpower.net
–