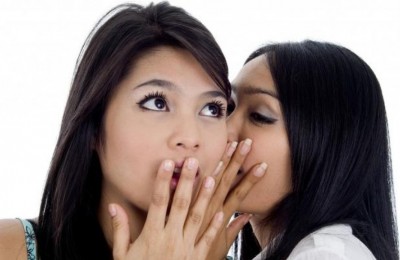 Before you start looking into ways to make your penis bigger naturally or surgically, know this… women want it all.
And they generally settle for less.
I'm short, small hands, but with a slightly larger than average penis… and I've nailed down a hot one… who originally didn't like my height or small hands.
And she's happy now. And I'm sure it's not just because of my slightly larger than average penis.
And if a woman wants to judge your penis, saying it could be bigger, than tell her that her breasts could be one cup larger… that'll knock the air right out of her.
On to the study…
Scientists Find Women Want A Bigger Girth For One Night Stands, Settle For Smaller Penis Size In Relationships
In a University of California study, 75 women were given 33 3D models of very realistic penises, and were asked:
What they considered the average… the majority of women considered two models to be the average – one was 6 inches in length and 4.5 inches in girth, the other was 5 inches in length and 4 inches in girth… when averaged out, it hits the common average.
What penis size they'd like for a one night stand…  for a one-night encounter, the majority of women preferred a 6.4 x 5 inch penis, not that much bigger of a penis than average.
What women wanted for a relationship… for a relationship, a 6.3 inches in length by 4.7 – 4.8 inches in girth was good for them.
Reasons Women Want A Bigger Penis For A Quick Fling, Compared To Long Term Relationships
Sounding like some real size queens, the scientists went on to explain why they believe women preferred a bigger penis for an overnight fling, compared to a smaller size for something more serious.
One of the reasons they provide that I do agree with is, women believe a thicker penis will provide them with a more guaranteed orgasm. Women tend to orgasm more in long-term relationships, being that the man gets to know the women, she lets walls down, there are more feelings involved, so they would choose a thicker girth to compensate for this risk.
Other points that I felt were ridiculous, and wondered why there mentioned, were that women preferred a smaller penis for a long term relationship because "a preference for less masculinity in a longer term partner."
While women don't want a cheating Tarzan as a husband (well, some do…), having a penis smaller than the average doesn't make a man any less masculine than another man… You have nuts? You have a penis? You shoot sperm? You're a man.
Or that women don't want their vagina stretched out over the long run… what the hell? I doubt women think about this when considering a man…
They also go on to mention that men with a bigger penis have a higher chance of spreading STDs due to the "obviously larger amount of sexual partners" they've had over men with smaller penises… like we go into clubs and bars with our penis size written on our shirt, and women decide based off of that.
I'm positive there are tons of men with large penises not getting any, and men with smaller penises getting plenty of ass.
And some of them wearing condoms… some of them not.
Regardless of my issues with the studies presentation, there is some raw data in here (already mentioned) worth looking at.
Ways To Make Your Penis Larger Without Pills, In Order To Hit One-Night Range Status
Good news is, women aren't very unrealistic about what they want… Only slightly larger than the average is what they are looking for, and you can get there, if not there already.
If the majority picked out 10 inch penises, I'd say we're all fucked (and not literally).
Also, know this… women in dating environments don't have models of every man's dick in their hands, in order to judge, analyze and decide… your attractiveness, confidence, humor, etc. will be your outward cock, and much more effective.
If you're not slightly larger than average, than the following methods actually do work to get there.
Manual penis enlargement exercises are one way to make your penis larger without pills (pills are costly, need to be taken on a regular basis, and don't have any proof showing they work – as a matter of fact, tons of complaint boards out there show that people have been ripped off by the top brands).
Vacuum Pumps have been shown to work very well for girth.
Extension devices have scientific-backing that they work to a small extent, and weight hangers, using a similar stretching physiological process, have been shown to make even better gains. These only work for length, but work quite well.
Phalloplasty, or penis enlargement surgery, in the past was associated with a significant risk, but has been shown to have come a long way. An increase of two inches in length is possible, or significant girth. One or the other.
I've made some very good gains from the manual penis enlargement techniques, which work for both length and girth. I've gone from 6 inches in length and just under 5 inches in girth, to 7.5 inches in length, and well over 5 inches in girth. I can show you the way to make your penis larger without pills, here…
Have a good one!
-David Carreras aka Mr. Manpower
Mr. Manpower's Guide to
Overall Manhood Enhancement
www.mistermanpower.net
–