Learn How to Stay Hard After Orgasm, and Continue On Penetrating Without Losing Any Erection Strength!
Maintain A Rock Hard Erection Throughout Multiple Orgasms… and LAST AS LONG AS YOU WANT DURING SEX!!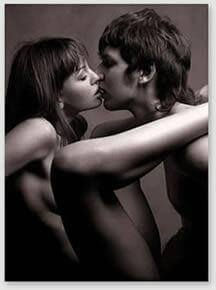 When I first heard about the male multiple orgasm technique, I thought to myself, "This is B.S... once you have an orgasm, your erection is DONE."
After orgasm men experience a refractory period, the "downtime" when a man loses the ability to stay hard or achieve another erection. Libido is usually siginificantly dimished or completely wiped out as well.
Well the good news is I was wrong about the male multiple orgasm technique. You CAN learn how to have orgasm after orgasm without losing your erection or arousal... reaching climax doesn't have to be the end of your sexual performance any more.
Separate Orgasm From Ejaculation
You may have always thought of orgasm and ejaculation as being one and the same; can't have one without the other.
Well in actuality, orgasm and ejaculation are two separate processes happening simultaneously (well almost simultaneously... milliseconds apart.. this is where the technique comes in).
Ejaculation -- not orgasm -- is what causes you to lose your erection (and libido). It is the cause of the refractory period.
So the key to performing the male multiple orgasm technique is BLOCKING THE EJACULATION during orgasm. And I can show you how.
Mastering Male Multiple Orgasms...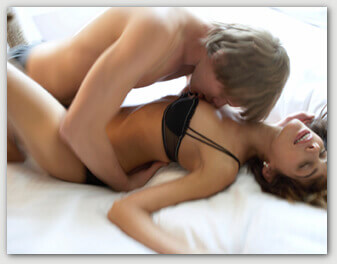 On a constant mission to preserve semen -- what they call their "life essence" -- and improve their sexual abilities, the Taoists were the first to spread knowledge on the male multiple orgasm technique.
Being able to have multiple orgasms can make a man very powerful in the bedroom… problem is, complete enough instructions to really get the technique down are not easy to come by.
There are a couple of major "pitfalls" to performing the technique, such as not properly strengthening the pc/bc/pelvic swing muscles enough, not taking enough time to lead up to the "point of no return", and using the pc muscle incorrectly when trying to hold back the ejaculation…
None of the guides I came across addressed every one of these very important requirements. They may have addressed one or two, but none were complete enough to really master it.
If none of this makes sense to you, no worries... I'll break it down for you and make it easy to understand. I know where most guides fall short, and I have a COMPLETE guide to MASTERING the male multiple orgasm technique… not just being able to do it once in a while.
Failure After Failure When First Trying the Technique!
I used to have really bad premature ejaculation. At times I would ejaculate in under a minute. Five minutes was a long performance for me.
Ejaculating and losing my erection before a girl had an orgasm had become the norm for me. Luckily, in my search for techniques to gain ejaculation control, I discovered the male multiple orgasm technique, which when mastered is the CURE for premature ejaculation.
The first time I tried it, (based on some brief instructions I had found in a book on Taoism), I somehow pulled it off: I stayed hard after an orgasm, until I reached a second climax and then ejaculated. I lasted a really long time in the process, and did not lose any erection strength or mental arousal after that first climax… I FELT SO POWERFUL!
But this must have been beginner's luck, because I was not able to repeat the technique again for a LONG TIME after that first lucky try. Each time afterwards, I would lose my erection when attempting the move. It was frustrating and I gave up a number of times.
But my premature ejaculation pushed me on. I continued to read and learn about the technique, because I NEEDED a cure for my premature ejaculation. I read numerous books by supposed experts that "semi-addressed" the technique, as well as practiced, practiced, and practiced on my own. This solo practice allowed me to glean my own insights.
After amassing all this info and putting it to work, I finally pinpointed the key reasons for my failures, and created a complete game plan for performing male multiple orgasms that works every time.
5 Orgasms In A Row Without Losing My Erection!
At first, once I started to get the technique down, I was having maybe two or three orgasms with the same erection (without any loss of erection strength or sex drive)... but before long I was having FOUR, SOMETIMES FIVE ORGASMS WITHOUT LOSING MY ERECTION.
I finally mastered the male multiple orgasm and could perform the technique at will.
And then came the best part of it all; being able to put the technique to use while having sex!!
The Power Of Having Multiple Orgasms During Sex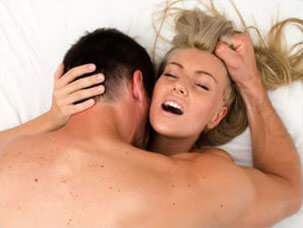 The first time I tried the technique during sex, I was inside my girlfriend, approaching orgasm like normal, but right when I was about to blow my load -- and she knew it -- I pulled off the technique and BAM!!
I was having a pleasurable, pulsating orgasm, but without ejaculating...
….and lo and behold, I maintained a rock hard erection and kept on going! A couple of seconds later she was having a powerful orgasm just as I was reaching my second one!
In between her moaning and eyes rolling into the back of her head, I noticed she'd look up at me with a bewildered expression… she had never had an orgasm with me, and such a powerful one at that!
And then I just continued on penetrating non-stop, as long as I wanted to, and she kept on having powerful orgasms alongside me.
You can experience the same with your lady!
Become A Multi-Orgasmic Man GUARANTEED
I don't want you to waste excessive time (and semen) trying to learn this tricky technique. I can provide you with all of the knowledge necessary to master the male multiple orgasm technique right away. I'll give you all of the knowledge I gathered, and the attack plan I developed, all in one quick and easy to digest guide.
(Take note: it's not mentioned specifically on the following page, but my guarantee extends to the male multiple orgasm technique as well).
"i was also able to have an orgasm without ejaculating! and kept my erection until a next orgasm.  It was really cool :-)"
Michael C.
Long Beach, NY
"What really intrigued me was male multiple orgasm, sometimes my GF is really amazed that i can last so long. Nice collection you have made on both the guides. I also recommended the guide to a few fellow mates."
Bhargav H.
Bangalore, India
"...Not only am i lasting longer but also give my woman multiple orgasms while she vibrates,scratching me to an injury extent..."
Chanda Saviour (UPDATE: 10/29/2010)
Birmingham, UK
"The multiple orgasms technique has worked very well, I can keep going and going with her, it's amazing. And using one of your techniques has helped me getting a huge hard-on right afterwards haha. Thanks!"
Gary S.
Huntsville, TX
How to perform the male multiple orgasm technique is included in Mr. Manpower's Guide to Overall Manhood Enhancement, amongst other powerful sexual techniques (like how to last longer during sex BEFORE ejaculation, techniques to make women orgasm during penetration, how to increase libido naturally, increase erection size and strength and more)...
OR...
Mr. Manpower's Guide
to Overall Manhood Enhancement
Mr. Manpower's Guide
to Mind-Blowing Cunnilingus
Have a good one!

-David Carreras aka Mr. Manpower
Mr. Manpower's Guide to
Overall Manhood Enhancement
david@mistermanpower.net