How to Stay Erect After Orgasm, and Continue on Penetrating with a Rock Hard Erection... Until a NEXT Orgasm... AND A NEXT ORGASM!
Multiple Orgasms Without Losing Your Erection!!
LAST AS LONG AS YOU WANT DURING SEX!!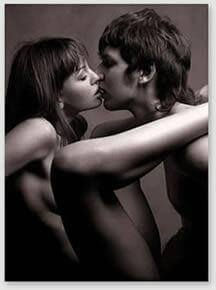 When I first heard about the male multiple orgasm technique, I thought to myself: "this must be bullshit", or "that must seriously harm your reproductive system in some way"... well it turns out I was wrong.
You CAN SAFELY have multiple orgasms without losing your erection... Thanks to this ancient Taoist sexual technique, orgasm doesn't have to be the end of your erection (nor your performance) any more.
You may have always thought of ejaculation and orgasm being one and the same...
Well in actuality, ejaculation and orgasm are two separate events happening simultaneously (well almost simultaneously... milliseconds apart).
Ejaculation is what causes you to lose your erection, not orgasm.
Thanks to the flood of prolactin and reduction in dopamine that comes with an ejaculation, what is known as the refractory period kicks in. You not only lose the ability to achieve an erection for a good while after an ejaculation, but you also wipe out your sex drive.
So in order to perform the male multiple orgasm technique and stay erect after orgasm, you need to block off the ejaculation during orgasm. I can help show you how. Mr. Manpower's Guide has a section dedicated just to performing the male multiple orgasm technique.
Mastering the Male Multiple Orgasm...
The Obstacles You May Face
I'm not going to lie... while the male multiple orgasm can very well be the most important sexual technique you'll ever learn, it has a bit of a "learning curve".
You need all of the proper knowledge and preparation in order to carry it out, and all of this knowledge is not easily accessible (at least not all in one place...).
With some half-ass instructions and some crazy beginner's luck, I pulled off the male multiple orgasm technique the first time I tried it... I built up towards
an orgasm and was able to keep my erection afterward, and stayed hard all the way up until a next orgasm.
It was the most amazing and empowering feeling ever... this was a fluke though, because I wasn't able to to repeat the technique for some time again after that.
Every time after that first attempt, I kept having what was called a retrograde ejaculation. A retrograde ejaculation happens during this technique when you can't block off all of the ejaculation during orgasm, and some seeps into your bladder... it's sort of like you ejaculated, but inwards. It still counts as an ejaculation though, so you still lose your erection. The semen leaves your bladder along with urine next time you pee... you'll see your urine a little "cloudier". Perfectly harmless and painless.
(NOTE: The above mentioned retrograde ejaculations are not to be confused with genetically-caused retrograde ejaculation... some people are born with an internal issue with their reproductive organs, and experience retrograde ejaculations EVERY time they ejaculate, and it has nothing to do with this technique. This causes fertility problems for these men, because they can't ejaculate their sperm outwards... don't worry, practicing the male multiple orgasm technique will not cause you to permanently acquire this condition!)
The retrograde ejaculation is your chief obstacle to performing this technique... but you can learn how to avoid it every time.
There are a couple of other "pitfalls" to performing the male multiple orgasm technique, as well. I make sure to address all of them in my guide.
So Much Misinformation and Misunderstanding
On The Technique
After experiencing the male multiple orgasm technique that one time, I was BENT on repeating the process.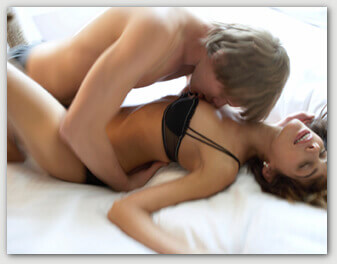 I used to have REALLY bad premature ejaculation... I mean like cumming in under two minutes premature ejaculation. Five minutes was a major performance for me. Ejaculating far before the girl achieved orgasm was the norm for me. So this technique was my savior... my way out.
I wanted more than anything to last longer during sex and make women orgasm.
At first I searched the internet on how to perform male multiple orgasms. I had initially found some basic instructions for it there, so figured I could find more info.
Not only were all the instructions on how to perform the actual technique quite incomplete, and didn't address the main mistakes in performing the technique, but they had a bunch of other BS out there being touted as the male multiple orgasm technique, as well as incorrect instructions.
People talking about spreading sexual energy from their anus throughout their body, and all other kinds of BS, along with the general consensus on many forums that the male multiple orgasm (via blocking off the ejaculation) was a myth!!
I had to master this technique. I had to be able to last longer during sex and satisfy women... I experienced it once, and I was going to experience it again..
It was time to stop being cheap, and to invest a little in my research.
Some Good Books on the Male Multiple Orgasm...
But Just Not Good Enough
I began to purchase actual hardcover books and guides on how to perform the male multiple orgasm. Some written by doctors, others written by sexual surrogates, others written by Taoists... some of the better ones included The Multi-Orgasmic Man by Mantak Chia, The Tao of Health, Sex and Longevity by Daniel Reid, and How to Make Love all Night by Dr. Barbara Keesling...
I spent days and nights absorbing the knowledge in these books, and practicing the techniques and exercises.
While I gathered important information from each, like slowly increasing then dropping your arousal levels, and ensuring that you have an extremely strong PC muscle, in all honesty, most the books didn't have enough information ON THEIR OWN to REALLY master the technique...
5 Orgasms In A Row Without Losing My Erection!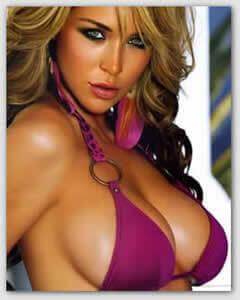 Thanks to the info gathered from these guides, I now had a very well-rounded understanding of what it took to perform the male multiple orgasm technique. "game plan" in my mind, in order to simplify all the information I had taken in, and got to work.
From my first attempt after absorbing this new-found knowledge and establishing an attack plan, I was able to nail the technique.
At first it was two or three orgasms without losing my erection... but before long, I WAS HAVING FOUR OR FIVE ORGASMS IN A ROW! WITHOUT LOSING ANY ERECTION STRENGTH!
"i was also able to have an orgasm without ejaculating! and kept my erection until a next orgasm. It was really cool :-)"
Michael C.
Long Beach, NY
"What really intrigued me was male multiple orgasm, sometimes my GF is really amazed that i can last so long. Nice collection you have made on both the guides. I also recommended the guide to a few fellow mates."
Bhargav H.
Bangalore, India
And then came the best part of it all; I was able to put the technique to use during an actual sexual performance!!
Performing The Male Multiple Orgasm Technique

During Sex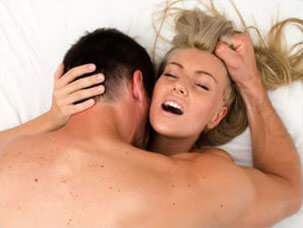 Imagine you're inside your lady and you begin to approach orgasm like normal... you're about to blow your load, but things are different this time.
Right before you reach orgasm, at the point of no return, you pull off this powerful technique and BAM!, you're having a full blown, pulsating orgasm, but without ejaculating...
And lo and behold... you're still hard as rock after your orgasm, and you continue on penetrating with your rock hard erection!!
Your lady looks at you with a bewildered expression, but your lady´s bewilderment quickly gets overtaken by waves of pleasure that your still-hard erection is providing... you've taken her to extreme levels of pleasure, and have continued even beyond that point.
...and now she's experiencing even higher levels of sexual pleasure, and having her own multiple orgasms alongside yours!
I live out the above scenario every time I have sex now... and I can show you how, too.
Become A Multi-Orgasmic Man in No Time...
I've laid out all that I know about performing the male multiple orgasm technique, all in one easy-to-digest guide. This guide includes all the preparation, knowledge, and understanding of how to overcome the "pitfalls" in order to master the male multiple orgasm technique, as well as the "attack plan" I followed that allowed me to perform it on the first try.
"...Not only am i lasting longer but also give my woman multiple orgasms while she vibrates,scratching me to an injury extent..."
Chanda Saviour (UPDATE: 10/29/2015)
Birmingham, UK
"The multiple orgasms technique has worked very well, I can keep going and going with her, it´s amazing. And using one of your techniques has helped me get a huge hard on right afterwards haha. Thanks!"
Gary S.
Huntsville, TX
It's all included in Mr. Manpower's Guide to Overall Manhood Enhancement, amongst other powerful sexual techniques (like how to last longer during sex, techniques to make women orgasm, how to increase libido naturally, and more)...
Have a good one, and let me know if you have any questions!!
OR...
Have a good one!

-David Carreras aka Mr. Manpower
Mr. Manpower's Guide to
Overall Manhood Enhancement
david@mistermanpower.net