How to Give a Woman Powerful, Multiple Orgasms During Penetration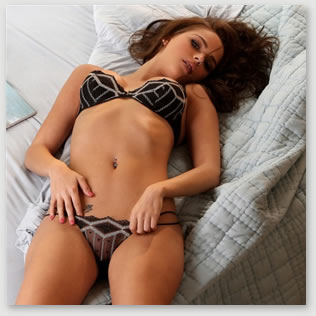 "it's okay, I liked it anyway..."
"It still felt good..."
"I enjoyed it because it was with you..."
Words from an ex-girlfriend of mine. I had done all that I could to make her orgasm... but I just couldn't get her off. No matter how hard I tried.
This same woman -- who meant the world to me at the time -- left me a few months down the line because of my inability to make her orgasm.
Other than the sex, our relationship was wonderful. Our conversations were deep and interesting, our senses of humor matched, we always had a great time hanging out with each other... but in time, her dissatisfaction with the sex and lack of orgasms was enough to make her to leave me for greener pastures.
The world can be a pretty damn cold place, as you probably know by now.
Most women place a different importance on sex, but in the majority of cases, if you don't satisfy a woman during sex for long enough, she'll feel like something vital is missing from the relationship.
Not being able to make a woman orgasm can be a very frustrating situation. It hits you in deep in the ego... leaving you feeling insecure about your relationship. I know this, because I've been there...
And unfortunately, what may seem like a perfectly content woman at one point in time can begin to transform and drift away...
But to fully understand the issue, you need to look at it from the woman's point of view -- she is constantly getting turned on and aroused by you, but you don't have the ability to extinguish that hot tormenting horniness she's feeling (and that you caused, and that she needs)... imagine if she was to do this to you for months on end?
Would it start to change the way you look at the relationship... and her?
Most likely yes.
But don't worry... any man can make a woman orgasm with the right know-how. And once you learn how to make a woman orgasm, you will feel fully confident in yourself and your relationship.
Does Your Penis Need To Be A Certain Size In Order To Get The Job Done?
Some men think they need to have a certain size penis ("must be this tall to ride") in order to make a woman orgasm.
They believe a man with a bigger penis has no issues making women orgasm, and may blame their inability to get women to orgasm on their perceived physical shortcomings.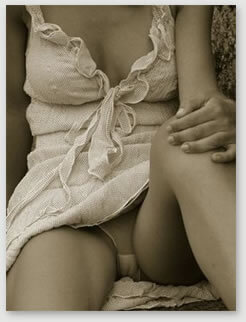 Well this couldn't be further from the truth.
A man with a smaller penis can make a woman orgasm faster and stronger than a man with a larger penis, if he has the knowledge how to.
Even men with big penises have issues making women orgasm, if they don't know what they're doing.
When it comes down to it, your penetration technique is more important than anything else. More important than stamina or size.
Real female orgasm-producing sex is nothing like it looks in porn. It's not about "banging the hell out of" a woman (although they do like that from time to time).
It's about getting her mind and body riled up until she can't take it anymore, and then penetrating while putting pressure on her hot spots, paying some attention to her erogenous zones (always ask what these are... differs from woman to woman), and staying in her mind...
Think the mind isn't a big deal to a woman's orgasm and this is purely a physical process?
Women have been found to be able to "think themselves to orgasm" in lab settings (with MRIs showing in fact the brain having same reaction as during orgasm)... so keep that in mind.
But yes, it is a physical process as well... so you need to get that part down too.
How To Give Her Not Just Okay Sex resulting in Satisfactory Orgasms, But Amazing Sex resulting in Extremely Powerful Orgasms
I remember the first time I made a woman orgasm during sex. It felt so amazing... I felt an intense pride in myself, and felt so complete. One of the most glorious feelings I've ever experienced.
For years - in my negative way of thinking - I had thought of the female orgasm as some sort of impossible mystery, most likely reserved for larger, more virile, more masculine men... I felt like I just didn't cut it in the genetic pool or something, so I wouldn't be able to experience giving a woman one.
Just a subpar existence.
Luckily, this is not true... and luckily, I'm much more positive now.
In reality, I am more than equipped, and so are you.
I've written down everything I know in my guide, Mr. Manpower's Guide to Overall Manhood Enhancement, The Ultimate Sex Guide For Men.
"Hey man things are getting good. Last night I had a long night with my girl and I made her cum during sex; apparently I'm the first to do it to her. I didn't eat her out or finger her, she doesn't want me to even tho she has a nice pussy, but you had the right idea man. So it was just missionary, haha we were in a car so I didn't mind, at first I was thrusting but then I went to hug her almost (my head on her chest) and I started grinding her deep I would pull out a little and at the same time she would move her pelvis up, when I went in she moved it down...it was awesome, way better then just pounding away my friend..."
-Irvin G.
Centennial, CO
"I bought the book awhile back, can you send me a new copy please. I made my girl squirt so much, thanks"
Wade D.,
Charlotte, NC
"I have mostly been using this guide to improve my performance and I have been very successful at it. I've been able to double the amount of time I can last. Your techniques are brilliant. My girlfriend thanks you as well."
John B.,
Oak Lawn, IL
Besides learning how to give women powerful orgasms, you'll learn a ton of other very powerful sexual techniques in the guide. You can't go wrong with it, if you're trying to improve your sexual performance.
Free Advanced Guide to Cunnilingus with Download of Mr. Manpower's Guide
For a limited time, with the download of Mr. Manpower's Guide, you'll get a free copy of A Cunnilinguist's Guide to Mind-Blowing Oral Sex, a guide I wrote strictly on oral sex techniques.
These are powerful cunnilingus techniques, and offer an excellent complement to penetration. By knowing what you're doing when going down on her, you'll be able to get her aroused without having to bring yourself closer to orgasm, make your job easier when you finally do decide to penetrate. Or you can just offer some variety and give her powerful, guaranteed orgasms orally.
"I found that your techniques when diligently applied work extremely well. BOTH Guides. I was really good at Oral sex from my own study and practice but I'm told I'm even better now. And I continue and will continue to use the information daily.

Bravo for well-founded research results and extremely useful information for all of us older guys. As an aside, I'm pushing 60 and I've had a 45 yo girlfriend for several months now and I keep her very satisfied. Every day.

Thanks MMP."
-Bill in DC
"...Besides the desire for a larger manhood, I had to humble myself that I had much to learn about pleasing a woman, even at age 33. I read the oral sex guide too, and combined with the manhood guide, I am literally and figuratively becoming more of a man for the person I love. I will never forget this, and have committed to never become complacent. From the depth of my heart, thank you sir, for inspiring me and giving me the foundation for sexual success upon which I am building a rich and loving life with my future wife. Thank you,"
-Michael L.
Hoboken, NJ
If you're serious about learning how to make a woman orgasm, then my guide will provide you with everything you need. You can download it right here:
OR...
Anything you need, you know where to reach me!
Have a good one!

-David Carreras aka Mr. Manpower
Mr. Manpower's Guide to
Overall Manhood Enhancement
david@mistermanpower.net