Ejaculation Control Training - Learn How to Last Longer During Sex...
...give your lady multiple orgasms during penetration, while keeping yours under complete control!
I used to cum in under 2 minutes every time I had sex.
Even if I was able to last a little bit longer, with crappy premature ejaculation "solutions" like the stop-and-start technique, I was never able to last long enough to make a woman orgasm.
I've had a number of women walk out of my life, or even worse, cheat on me while staying with me, because of my inability to satisfy them.
I've been deeply insecure around women because of my lack of sexual "staying power".
I began to develop a phobia of sex: I used to be so scared to take a woman to the next level because I knew I was just going to disappoint her. I avoided conversations about sex altogether out of fear of where it could lead to.
I remember feelings of failure overpowering the (supposed to be wonderful) feelings of orgasm. Orgasm was no longer a pleasurable climax to a lovemaking session... it was more of a signal that I had once again failed my duties as a man to satisfy my lady.
Then I would lay in bed with a deflated penis, frustrated girlfriend, and zero sex drive. I would feel emasculated, and felt that NO MATTER WHAT I DID... I couldn't make my girl orgasm!
Even if I ate her out, and gave her an orgasm like that, it felt incomplete... most women I've been with have told me that while they love oral orgasms, orgasms during penetration are more "complete" and satisfying... which made my premature ejaculation experiences all the more painful.
I felt like less than a man... maybe if only I had a bigger penis, or could last longer... then I'd be able to give her the powerful orgasms that she needed and so deserved...
The most painful thing was discussing sexual history with my girlfriends, in order to figure out how to satisfy them... I had a couple of girls who would tell me about exes who could make them orgasm, but I wasn't able to glean enough information to improve my situation...
Maybe I just wasn't built to satisfy a woman?
At one point I thought I was doomed to be a premature ejaculator for the rest of my life
I used to think some men were just genetically built to be able to last long during sex, and others were frail, premature ejaculators like me.
Thankfully, I discovered, I couldn't have been more wrong...
After taking enough punishment, and getting tired of losing women, I began to search for the cure to my premature ejaculation.
My research included:
Books written by MDs with the most up-to-date therapeutic, psychological and medical treatments for premature ejaculation
Books written by sexual surrogates with techniques they teach their clients to delay ejaculation
Taoist guides on how to eliminate the refractory period and maintain erection after orgasm
Any online guide to overcoming premature ejaculation with unique information that I came across
Practice, practice and practice (along with observation)
Premature ejaculation is an extremely difficult problem to beat. If you are currently suffering from it, you already know this.
There are many ineffective techniques out there, not strong enough to prevent the issue. However, in time — with enough dedication, research and practice — I came across several major gems and insights into how a man can get his ejaculation under control and last longer during sex.
Following the helpful information I discovered in my search, I went from ejaculating within a minute or two, to being able to last as long as I want during penetration and giving women intense multiple orgasms.
I've compiled all of my ejaculation control knowledge into Mr. Manpower's Guide to Overall Manhood Enhancement, an easy-to-digest downloadable guide for your reference.
"...I would say that the day after I read your guide, I probably gained at least 15 minutes more with no problem. which is definitely really really sweet."
Ryan D'Agostino
Egg Harbor Township, NJ
"...I followed your exercises on a daily basis especially when I'm in the shower or when I'm masturbating and wow what a difference!!

I say if anyone would follow your steps on the stamina section they will be a very happy person but not just that they will make their ladies very happy as well !!!"
Christian B.
El Paso, TX
These techniques have proven effective for the tens of thousands of men from all over the world who've downloaded my guide.
Regardless of how strong your doubt is right now, your premature ejaculation CAN be cured.
I promise you this.
Ejaculation Control Exercises - Train Yourself to Last as Long as You Want
My ejaculation control training program puts together some extremely effective techniques and exercises for lasting longer during sex that I found during my research. I also periodically update the guide with new information and studies I come across.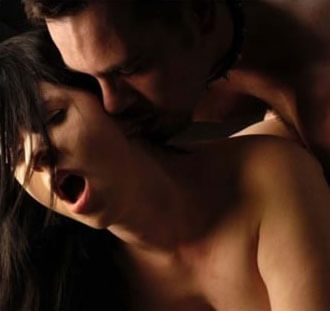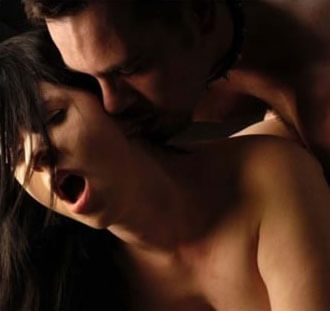 These ejaculation control exercises retrain your reaction to physical and mental stimulation, teaching you how to stay in control when under pressure.
With just a few sessions, you will start to see a major improvement in your lasting power. And the improvement continues from there.
This renewed confidence in your penis and lasting abilities will lead to a major improvement in your sex life, relationships and overall self-esteem.
"Hi Mr. David: I don't know if you remember me but you said I should write back to you when I get my girl to orgasm before I do. I actually made her orgasm 2x and I still did not orgasm and I don't know how long we were going for but it had to be long since I made her orgasm 2x. She asked me if I am close to ejaculating and I said not even close at all and I told her to not worry about me that as long as you orgasm I am alright. I just wanted to say thank you very much your guide definitely helped a lot."
Vernatius O.
Chicago, IL
"...longer staying power in the bed. achieved extra time."
Noah P.
State College, PA
Insights to Keep Your Mind Strong During Sex
Part of my program includes "insights" that will get you into the proper mind-state to delay ejaculation.
Here's one example - many guys subconsciously worry about losing their erection during sex. This can cause them to "pound away" anxiously in an attempt to not lose their erection.
Seeing how many times you can gain, "lose", and regain your erection will show you that this is nonsense, and you'll never "lose" the ability to regain an erection, as long as you stay in a relaxed state...
This less anxious, clearer mind-state in itself helps you maintain better control. My guide is packed with insights like these.
"Yeah I'm good thanx I can last much longer and maintain it for longer..."
Ryan K.
North Yorkshire, UK
"...lasting longer i always have been able to go 4 the average 10 min just the occasional 5 min prob's now and again now i can last for 1hr no prob's i am also allot fitter and i can also go harder for longer"
Kirk D.
Moranbah, Australia
Once you read these insights - and think about them during your solo exercises - they'll automatically become a part of the way you think about arousal and sex moving forward.
The Male Multiple Orgasm:
Another Powerful Solution to Premature Ejaculation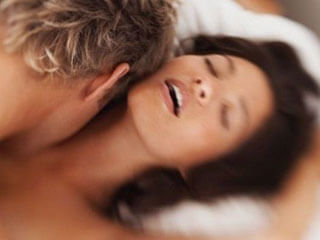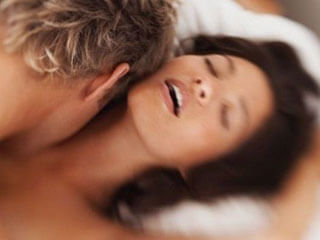 The male multiple orgasm technique is another powerful solution for overcoming premature ejaculation.
The male multiple orgasm allows you to last as long as you want during sex by eliminating the refractory period - the time period after orgasm where you lose all of your sex drive and have difficulties achieving another erection.
Eliminate the refractrory period, and orgasm will no longer the end of sex for you...
With the male multiple orgasm technique, you can have an orgasm and continue on penetrating with a rock hard erection until a next orgasm, where you repeat the process as many times as you'd like.
"What really intrigued me was male multiple orgasm, sometimes my GF is really amazed that i can last so long. Nice collection you have made on both the guides. I also recommended the guide to a few fellow mates."
Bhargav H.
Bangalore, India
"The multiple orgasms technique has worked very well, I can keep going and going with her, it's amazing. And using one of your techniques has helped me get a huge hard on right afterwards haha. Thanks!"
Gary Smith
Huntsville, TX
With the male multiple orgasm technique, I can consistently achieve 4 or 5 orgasms without losing my erection, with 5-10 minutes between each orgasm. Sex lasts as long as I want.
The New, Longer-Lasting You
Follow my guide, and before long, you'll be inside your lady penetrating as hard as you want, for as long as you want, while keeping ejaculation at bay.
"Hi david,i believe you are doing fine.Iam very happy to inform you that i can now last one & half hours in bed from less than a minute to 30minutes.Not only am i lasting longer but also give my woman multiple orgasms while she vibrates,scratching me to an injury extent.Thanks to mistermanpower's guide for transforming this man from being useless to a beast in bed.Have a great weekend,sc."
Chanda S.
Birmingham, UK.
"I have mostly been using this guide to improve my performance and I have been very successful at it. I've been able to double the amount of time I can last. Your techniques are brilliant. My girlfriend thanks you as well."
John Bethke
Oak Lawn, IL
And while sexual stamina is important, knowing how to make a woman orgasm during intercourse is key too. This is another area I'll help you out with.
If you're ready to start lasting longer during sex, download Mr. Manpower's Guide to Overall Manhood Enhancement and get started today. Guaranteed results.
or...
Have a good one!

-David Carreras aka Mr. Manpower
Mr. Manpower's Guide to
Overall Manhood Enhancement
[email protected]