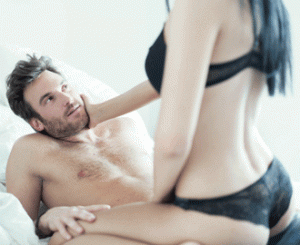 I've learned this lesson the hard way. Sometimes it is better not to find certain things out…
Curiosity killed the cat… a cliché, and abused saying, but there is a lot of wisdom to it.
Are you happy in your relationship? Then just leave things as is.
Why go opening up potential wounds… just because you can? Leave things alone…
Do NOT ask the following questions…
"Did Your Ex-boyfriend Have A Bigger Penis Than Me?"
Why not just get a hammer, and hit yourself in the head a couple of times?
I once dated this girl with massive titties who went by the name of Lily… little freak she was.
She once complimented me on my penis, saying I had a "nice penis" (this was in my pre-penis enlargement days), so I guess she blew my head up, and I decided to ask if I was bigger than her ex-boyfriend.
"No, he was a bit bigger…"
Do you think that complex ever left me for the rest of our short relationship?
You better believe every time she touched my penis, I figured she wasn't all that impressed… she had been with bigger.
I couldn't shake it.
Mind you, back when I was with Lily, I was a bit of an ego-driven moron (early 20's), and not an "acceptor" of reality… in this day and age, I 1) would have never asked, and 2) if she voluntarily provided this information, I would have wondered about her intentions (to hurt/make feel bad – not a good one).
Just don't ask… unless you really have an out of this world penis, there stands the chance that one of her exes was larger than you.
It's life… accept it.  Or just tell yourself you are probably the largest she's been with, and don't investigate further…
"How Many Guys Have You Slept With?"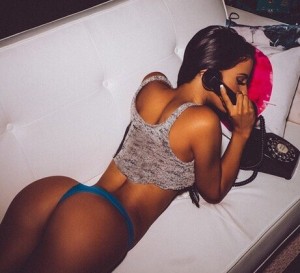 Why not just drill yourself right through the hand?
Women are humans, just like you and I… we are constantly evolving beings… many times our past cannot be compared to our current state.
Unless you are a close-minded, non-progressing person… your history is just that… your history. Leave it in the past.
Because sometimes… once the cat is out of the bag, it's hard to go back to how things were…
One time, in a late night conversation with a girl who I loved very much, the topic came up… "how many people have you been with?".
I don't remember who asked… who was at fault…
I should have just left it as is… I was about 24 or so at the time (notice, I was young and dumb when all this stuff happened to me)… I said "about 20″…
I added a couple, just because I was the man, and having too low would have probably sounded worse than having too many, I thought.
And that's when my 20-year old angel says "17".
17 guys?… By 20 years old?
Geez… she already had some serious mileage on her!
Think I was the SAME AFTER THAT? Think WE were the same?
By 24 I had honestly been with probably about her number or less… and in my teens and early 20's I considered myself a "ladies man"… constantly on the hunt… So what was she?
We broke up shortly thereafter… I couldn't accept it.
Just like the army… you should follow the policy "don't ask, don't tell"…
Imagine you're her first, and don't test the theory… if the question comes up, try and dodge it.
Also, take note… this girl was an exception to the rule… most women have been with much less men (even over a lifetime), so the chances of landing "a high scorer" like I did, are not so high… but try and avoid this conversation if possible.
And if it does come up, and you can't avoid it, hopefully you get an answer that's not all that bad… and if you don't like the answer?
The history is history… we are all human.
Or haul ass, and find one who's put up less points!
Improve Your Odds Against The Competition
Having dealt with confidence stomping experiences like the above, I realized that the competition out there can be fierce… It's a dog eat dog world out there…
Anywhere you can get an advantage… go for it.
Some things you can improve, some things you can't.  Haircut (or shaving your head if balding), facial hair, tan, muscle build, clothing, car, living circumstances, personality, cleanliness… these are all things you can improve.
And another area you can improve is in the bedroom.
With the techniques I've gathered over the years, you can increase your odds of being bigger than any of her exes, and give her more powerful orgasms than she's ever had.
With a number of powerful techniques and exercises collected over the years, I've helped thousands of guys become larger, harder, longer-lasting beasts in bed… you can see some of their transformations here…
For information on my guide, and these techniques I'm telling you about (as well as my own transformation from a clueless pussy in bed, to a hard-hitting orgasm maker), see here…
Have a good one!!
-David Carreras aka Mr. Manpower
Mr. Manpower's Guide to
Overall Manhood Enhancement
The Ultimate Sex Guide for Men… "male potency without drugs"
www.MisterManpower.net
–