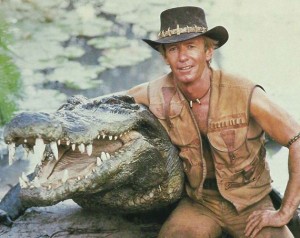 Must be the Fosters…
A new survey shows that Australians last longer during sex than not just Americans, but any other country for that matter.
If it's true, congrats Australia!
Over 13,000 men in 133 countries took place in the survey, entering their "lasting power", and other data related to their sex lives, into a sex tracking app called Spreadsheets. The top ten countries were ranked by average amount of time they lasted in bed.
Australians, on average, lasted 4 minutes and 2 seconds during sex.  Runner up was the US, lasting 3 minutes and 45 seconds… last on the list, was China (man, Asians can't get a break when it comes to sex), lasting only 2 minutes and 40 seconds.
US, however, ranked number one when it came to frequency having sex… Shorter-lasting sex, but having it more times?  Hmmm… not a bad deal.
Other countries that ranked at the bottom were Italy, England and France…
Maybe Europeans are just more honest??
Mr. Manpower's th0ughts on these findings
If you can last longer during sex than 4 minutes and 2 seconds, then you're beating the world record holders for sexual stamina! Strive for five minutes!
Could Australians and Americans just be liars?  (but why lie on an anonymous app?)
Could there be something in the water (or the BEEEA!) in Australia that allows these men to last so long during intercourse?
If these were the top 10, I wonder what were the bottom 10..
Here are the top 10 sexual stamina rankings, with the marathon men ranking towards the top, and Quick Draw McGraws towards the bottom:
1. Australia 4:02
2. United States 3:45
3. Canada 3:41
4. Russia 3:31
5. Mexico 3:23
6. Spain 3:22
7. United Kingdom 2:56
8. France 2:53
9. Italy 2:50
10. China 2:40
Don't worry, China… I used to be worse off than you. You too can beat Australia, only a minute and 22 seconds to go!!  Keep your mind strong!
Have a good one!
-David Carreras aka Mr. Manpower
Mr. Manpower's Guide to
Overall Manhood Enhancement
The Ultimate Sex Guide for Men… "male potency without drugs"
–
Other interesting articles: