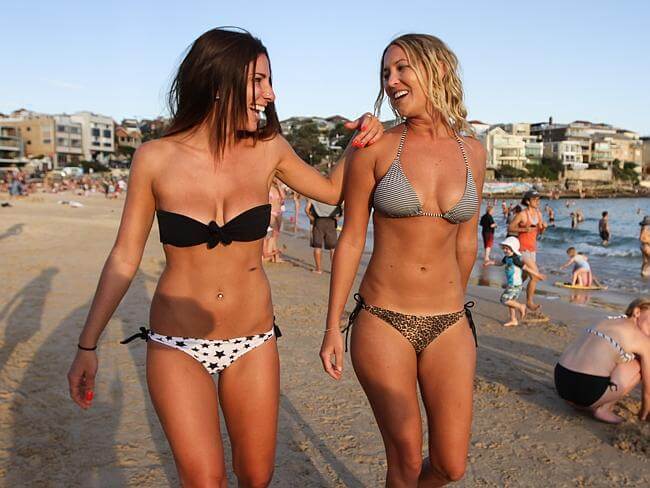 A recent survey has shown that women are more open to having risky sexual encounters when out-of-town vacationing or on sight-seeing trips.
850 US women between the ages of 18 and 50 took place in the online survey.
Several reasons were cited for this increase in a woman's desire for sex when out of town:
Feeling disconnected from everyday life and social expectations
Free from negative judgement of people they know
Feeling sexually confident in more revealing clothing (especially if in a beachy / more tropical location)
Alcohol consumption provides them with "liquid courage" and "a psychological excuse" to overcome their usual sexual boundaries or taboos for experiences they were curious about, but reluctant to try in their everyday lives
The uniqueness of the location, especially free, party-oriented environments (think Ibiza, or how those college girls used to go nuts in Girls Gone Wild), increases an altered sense of reality in women where there is a promotion of sexual experimentation and exploration, while minimizing perceptions of risk and long-term consequences.
Being on vacation frees women of schedules, routines, and to-do lists, leaving nothing else to worry about but what to do to fill the time. And with all that free time…
Might as well bang.
Some women even went so far as making it a "must" that they have sex when on their vacations, for the thrill of it, sense of conquest, and bragging rights when they went home… sounds like me and my friends.
Women and men aren't all that different…
My Scientific Approach As To Why Women Give It Up Easier When On Vacation
Daily stress increases cortisol levels, both in men and women. Cortisol levels, when high and carried for long periods of time, reduce testosterone production… both in men and women.
Women have testosterone, but in much smaller amounts than us guys. And this drives their libido, as it does ours. Low testosterone levels in women causes a reduction in their sex drive.
On vacation, due to the lack of stress, cortisol production is greatly reduced, and testosterone is allowed to roam freely… as are the women and their randy sex drives.
I've written about this in the past, my own personal experiences with vacation and skyrocketing libido.
Without the daily grind to worry about, and that "need to produce", your open, free and unburdened mind will move into another direction… the opposite sex.
So How Do You Take This Advice To Have Easier Sex With More Women?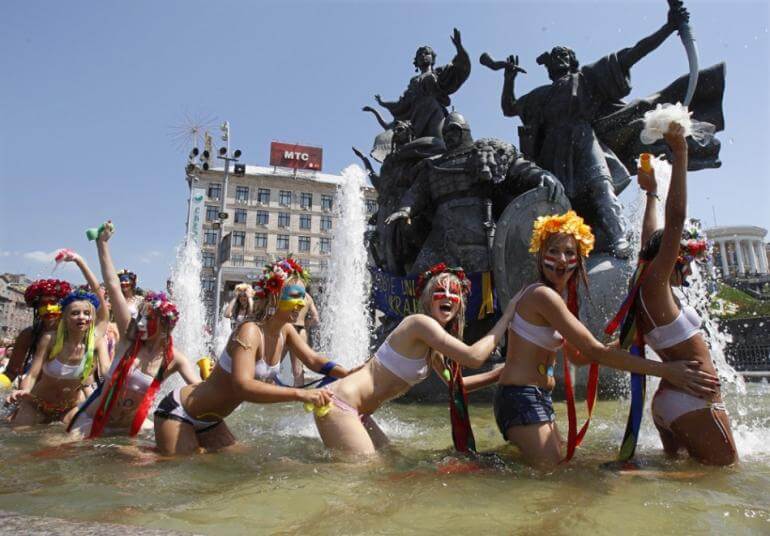 Taking notes from everything we've learned today, if you're not out on a quest for finding your soulmate, and just want some easy sex from a stranger, do the following:
Hit a local spot, that is quite unique, and not your everyday club or bar, where tourists and out-of-towners frequent
Somewhere where people are scantily dressed is a plus
Somewhere where alcohol is being consumed
And with a little courage to approach and a bit of luck, you may just be taken upstairs to her room!
It's a numbers game, just like anywhere else you'd go to meet women, but the chances are higher, and she's willing to go further quicker!
Just make sure to strap up! You never know where she's been!
How To Be A Beast When She Takes You To Her Hotel Room
Now that you're on the elevator, drunkenly making out with and groping the Swedish chick in her bikini, are you going to go into her room, and shamefully bust a shot in just a few strokes?
Or maybe fail to stand at attention?
Or will you be rock-hard, long-lasting stud that will give her multiple orgasms unlike anything she's ever experienced…
Most likely, you're somewhere between these two extremes (as most guys are)… but I can help you be the type of sexual performer that will have her purchasing calling cards to call you on a regular basis when back in the Sveeden…
If interested, check out my guide to becoming an unforgettable sexual master, here…
Have a good one, my friend!
And see you at the tourist spot!
-David Carreras aka Mr. Manpower
Mr. Manpower's Guide to
Overall Manhood Enhancement
david@mistermanpower.net
–