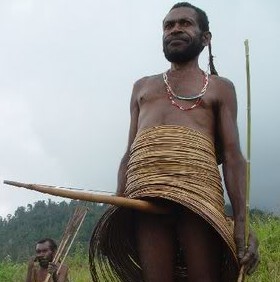 All I really know, and this is from observation, is that some black men in porn have penises that resemble a third leg.
And I've never seen a white man's in porn that compared to some of these crazy appendages… but apparently, my porn research is not enough.
Scientists have gone just a step further…
A recent study published in the British Journal of Urology, discovered a few things about average penis size (15,000 men participated in the study), that aren't really a shocker to me… the average flaccid penis length is 3.6 inches, and the average erect length is 5.16 inches… same results I usually hear from these studies on average penis size (seems a little smaller than other studies, but within the same range).
They also found that average flaccid girth is 3.7 inches and average erect girth is 4.6 inches.
What is interesting are the other findings.
No Correlation Between Penis Size and Ethnicity
The participants were from various different nationalities and ethnicity, and there appeared to be no correlation between penis size and the person's nationality or racial makeup. While Mandingo was known as a black man with a massive penis, there may have been a Blandingo out in Wisconsin somewhere with an equally large penis.  Also, the man who currently holds the world record for biggest penis is white.
We're all the same… down below.  Where it counts.
No Correlation Between Penis Size and Feet… 
Another interesting finding was that bigger foot did not mean bigger penis. Other studies have shown that there is no correlation between penis size and any other body part.  Good thing, because I have small feet… now I just need to carry this study around with me, and give it to women that I feel may be judging me.  Take that!
Also, gaining weight will not make your penis bigger.  If you're skinny, packing on extra pounds will not add girth to your penis.
So in summary, regardless of my internet findings, compiled after years of research, there seems to be no difference in penis size between black men and others…
-David Carreras aka Mr. Manpower
Mr. Manpower's Guide to
Overall Manhood Enhancement
The Ultimate Sex Guide for Men… "male potency without drugs"
Other interesting articles: