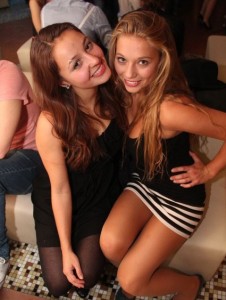 There's something about having your flaccid penis bigger and hanging low that make you feel "solid".
It gives you an innate confidence.. a masculine strength.
You can't be swayed. It's almost like a manly anchor, holding you in place.
When I don't do natural penis enlargement exercises for a few weeks, my flaccid penis loses a little size… while it's still much longer, thicker and heavier than the little stub I used to have before penis enlargement, it doesn't have that REAL heaviness to it that comes about after a recent penis enlargement session. I don't feel that heavy MANLINESS that I feel when I'm fully heavy and hung.
That's why I make sure to do at least a "maintenance" routine a couple times a week…
My days of obsessively adding size are done (I'm happy with what I've gained), and while I still believe I'm making minor gains, I don't put so much effort into it anymore…
Now, back to the benefits of getting a bigger flaccid penis… There are certain situations that feel GREAT to have a larger flaccid size… this includes:
Dancing closely with a woman (especially a woman that you don't know – just met…)
Getting out of the water in a bathing suit, when there's an audience of women (depending on how shy you are naturally…)
Pulling it out before sex with a girl for the first time
Having a bigger flaccid penis in the club
I've had some amazingly gratifying moments when out clubbing, thanks to having a hung flaccid penis. And I know the difference, because when I first started clubbing, I didn't do penis enlargement, and my flaccid penis was small… women would either act like they didn't care much about me, and move on after a song or two of dancing with me, or ONCE in a while, would stick around… (a GOOD woman doesn't judge a man SOLELY on his penis size… and a SMART woman knows a man's flaccid size doesn't translate into his erect size).
Fast forward to having done natural penis enlargement for a couple of months, and I hit the club with a thick sausage hanging… women throw it back harder, and with more emphasis, when they "feel" something there… they stick around, you're an asset.
Hey, my erect penis is just above average in length and girth, but having this massive flaccid penis size communicates to women that you have a "big dick".  And many women in clubs ARE loose floozies just looking for a quick fuck (or attention), so this bigger, hung flaccid penis is like a special trick to attract them (and keep them – at least for the night).
Getting out of the water in a bathing suit
I've always been a bit of a "shameful" guy towards my own nudity… probably the way I was raised, combined with the fact that I had a small flaccid size growing up or something, so nowadays, I still need to fight those feelings when I get out of a pool or the ocean… but at least it's not ridicule I see in the eyes of women (most likely just paranoia I felt back then…), but rather looks of being impressed… I get out, and the large kielbasa is just there for the world to see (even when I get out of cold water)…
I feel as if I'm being indecent or something now… but deep down I feel like I'm "the man".
Pulling it out before sex with a girl for the first time
The look on a girl's face when you pull out a long, flaccid snake… it's unbeatable. You will without a doubt get a "you have a big dick"…  And then just the fact that you know a woman can play with it, in it's flaccid state, WITHOUT HAVING TO FEEL EMBARRASSED (I remember back when I had a small flaccid size, and women would grab it… man, my stomach would TURN from embarrassment)… it's such a good feeling.
This ease and comfort in your manhood will allow you to get mentally aroused and physically erect very quickly (although it feels good when a woman is playing with your flaccid size – when it's large at least).
For more information on natural penis enlargement exercises / how to get a bigger flaccid penis, click here…
Have a good one!!
-David Carreras aka Mr. Manpower
Mr. Manpower's Guide to
Overall Manhood Enhancement
The ultimate sex guide for men… "male potency without drugs"
–