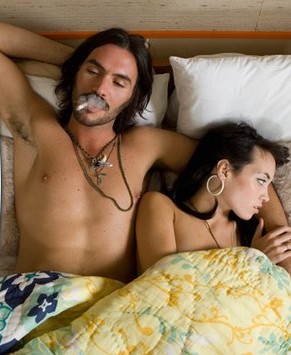 Some know-it-all scientists are saying that premature ejaculation is not an illness, and shouldn't be treated.
That premature ejaculation is only something that occurs in younger men, and as experience is gained, a man is able to learn how to last longer during sex mentally…
While I agree that most men can learn to last longer as they get older (and as they get fatter in the gut area – increases amount of time a man can delay ejaculation thanks to estrogen), for some men, especially with severely low serotonin levels, they can never just "learn" to overcome premature ejaculation…
The study repeatedly mentions that premature ejaculation is mainly an adolescent occurrence, but I see it as different.
I receive emails on a regular basis from men in their 30's, 40's and 50's, who cannot last as long as they'd like… (I guess men really get it together at 60! Because I can't recall any emails from men that age with emails regarding PE).
Sure, ejaculating before even entering (a la American Pie) does occur more often in younger men, but ejaculating before a woman has had an orgasm happens all the time men well past puberty.
They Say Premature Ejaculation Is Not An Illness
I agree with this part… the word illness doesn't quite sum up what premature ejaculation is…
I don't see it as a disease or sickness… but it is definitely a physical, mental and INTERPERSONAL inconvenience.
And it most definitely does have a physical cause in many cases…
HOWEVER, while I think this study doesn't consider the large amount of men that INDEED do have a physical problem that SHOULD be treated medically (like with SSRI's), most men CAN gain ejaculalation control mentally…
In order to illustrate how strong of a role the mind plays in most cases of premature ejaculation (as opposed to it being a physical problem), I once had sex while sleeping...
A girlfriend of mine thought she had woken me up to have sex, but I was still asleep, and she rode me for 30 minutes non-stop… and this was a time period that I would normally ejaculate in under 2 minutes while awake…
If premature ejaculation was a physical problem, than I would have ejaculated quickly… even if asleep.
Researchers Suggest Making A Woman Orgasm Orally or Manually Instead of Learning How To Last Longer During Sex
I don't agree with this… or at least ONLY making a woman orgasm this way.
I've had women tell me that an orgasm with a tongue or finger does not compare to the pleasure of an orgasm brought about with a penis. And this is most women I've "surveyed" (in my travels…).
Oral sex is lovely, but it is something extra to many women… a side dish to the main course (note: not to all women! Some LOVE oral more than anything… worth asking your own girl what she prefers).
A penis is a larger tool than your finger or tongue (for most men), that fits perfectly in the vagina… it is made for giving orgasms… when used properly.
Giving up on lasting long enough to make a woman orgasm?
C'mon Man…
While the researchers suggested that the amount of time a man lasts during sex does not matter, and to stimulate a woman orally or manually till orgasm, I tend to differ…
Do what you gotta' do to last long during sex… at least last long enough for her to get off.
Whether that be taking the fast-acting SSRI dapoxetine, or licking the clitoris till it's red hot and ready to blow, and THEN penetrating, you need to experience the joy of making a woman orgasm during penetration for yourself…
If you're one of those guys who feels he'll just NEVER experience this joy (I remember I used to be like that), then I can help you.
To learn how to overcome premature ejaculation mentally, click here…
To learn how to make a woman orgasm with your penis, click here…
If you have any questions, shoot me an email, or put it in the comments section below!
Don't listen to the Puppos! Learn to use your penis! It's so gratifying as a man!
Have a good one!
-David Carreras aka Mr. Manpower
Mr. Manpower's Guide to
Overall Manhood Enhancement
www.mistermanpower.net
-