60-Day Guaranteed Results; RISK FREE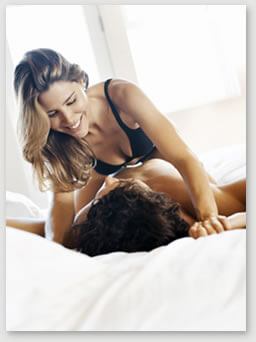 Major results in 60 days or your money back!
If you do not see major results in whatever you are looking to improve (i.e. lasting longer, bigger penis, multiple orgasms, etc.) within 60 days of starting my techniques, just send me an e-mail with "Refund" in the subject line and I'll return the funds directly to your credit card or PayPal account within 2 business days (make sure to use the same e-mail address that you put down on your order form; makes verification of your purchase easier).
On top of that, if anytime down the road (months, years even) you feel that you did not get your money's worth on my guide, same thing, just shoot me an e-mail with "refund" in the subject line, and you'll get your money back, no questions asked.
Mr. Manpower's Guide
to Overall Manhood Enhancement
Mr. Manpower's Guide
to Mind-Blowing Cunnilingus
Have a good one!

-David Carreras aka Mr. Manpower
Mr. Manpower's Guide to
Overall Manhood Enhancement
david@mistermanpower.net
P.S: I'm highly confident I'll solve whatever sexual problems you currently face - whether you are wondering "how can I increase my penis size?" or "how do I last longer?", or "how do I make a woman orgasm?", or any other concern you may have... no worries. These all-natural techniques have worked for me and for the thousands of men who have downloaded my guide. Read a little more on my personal story of natural penis enlargement, and overall sexual mastery here. Then download the ultimate sex guide for men today! If you have any questions about my guide, don't hesitate to contact me here.