Mr. Manpower's Secure Checkout Provided by PayPal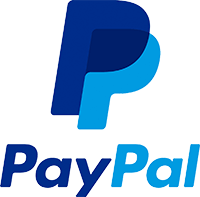 You can pay for Mr. Manpower's Guide through a PayPal Payflow Pro checkout on my site or on PayPal.com.
PayPal Payflow Pro is a gateway to PayPal placed directly on my site. Only PayPal processes your credit card information; I do not have access to nor collect any credit card information, and after payment you'll receive a receipt directly from PayPal.
However, if you'd feel more comfortable paying for the guide right on PayPal.com, that's another option. Just click the PayPal logo in the checkout, and you'll be redirected to PayPal.com to complete the payment. If you do not have an account, you can check out as a guest without the need to create one.
Whichever payment method you decide on, PayPal monitors the transaction, ensures your money is safe, and should you have any issues with the purchase, they make sure that you receive your refund. Please take note, though — with more than 10 years of accepting payments solely through PayPal, PayPal considers me an upstanding merchant who provides refunds when requested (if not they would have dropped me a long time ago!).
My site is secured by a Sectigo SSL certificate, encrypting and securing any personal or financial information entered into the forms on my site.
If you have any questions, don't hesitate to ask! I can be reached at [email protected] or [email protected]
To return to the order page, see here!
Have a good one!



-David Carreras aka Mr. Manpower
Mr. Manpower's Guide to
Overall Manhood Enhancement
[email protected]