Mr. Manpower's 100% Secure Checkout Provided by PayPal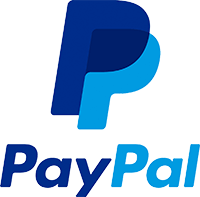 I accept payments via a PayPal Payflow Pro gateway or directly on PayPal's site.
A Payflow Pro gateway is like a window directly into PayPal, placed on my site. I do not have access, see, or collect any of your credit card information when you pay through the gateway; only PayPal receives this information. If purchasing on my site, you will receive a PayPal receipt in your email as if you purchased directly on PayPal.com.
If you do not feel comfortable purchasing directly on my site, no worries. Just click the PayPal logo in my checkout, and you can pay directly on PayPal.com. No membership needed.
Using either method, PayPal is monitoring and supporting the entire transaction, including the refund process if needed. I have been utilizing a PayPal checkout for nearly 10 years now, and have maintained an excellent reputation with them.
My site is secured by Sitelock firewall and a Comodo SSL certificate. Click the Comodo logo (red lock) in order to verify safety of site and checkout.
If you have any questions, please do not hesitate to ask me. I can be reached at david@mistermanpower.net or mistermanpower@yahoo.com
To return to the order page, please click here.
Best regards,

-David Carreras aka Mr. Manpower
Mr. Manpower's Guide to
Overall Manhood Enhancement
david@mistermanpower.net