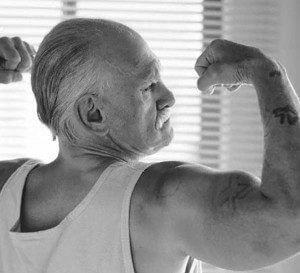 You can keep hard erections as you get older – 60s, 70's and up, and I don't mean with Viagra either. Here's how to get a hard on at 60 and beyond.
Regardless of your age… regardless of your physical condition or medical issues, you can achieve — and keep — harder, longer-lasting erections for as long as you're having sex, all without the use of medication.
Having to rely on Viagra to get an erection is not the ideal solution for most of us men… especially when naturally being able to achieve erections our whole lives.
There is a much better, natural solution to impotence — using your body's own innate "manliness".
I received the email below from a 77 year old man suffering from ED. While my advice provides guidelines for older men looking to keep their erection strength, these techniques work to improve erection quality for all men, even younger guys.
———–
David,
I am 77 years old but still working mentally and physically and spend up to 3 weeks each year walking and climbing in the mountains of Scotland and Wales.
About 6 years ago I started the decline into Erectile Dysfunction and although Viagra helped for a few months, I also tried Cialis and Levitra, nothing helped. I should say that my partner is a highly desirable 52 year old lady and we have been together 24 years.
To try to overcome this inability to make love I have tried the Augusta Medical Systems vacuum pump system but this has two negatives. The first is the break in lovemaking when I go to use the AMS pump and, secondly, this technique makes me about 40% larger, we estimate, than a natural erection. This has made penetration painful for her.
So, I am seeking an alternative approach.
Have you any reported cases of people in my situation benefitting from your procedures?  Do you conceive that what you outline in your book would have any chance of succeeding in my circumstances?
Regards and thanks,
Jeff D.
My response: 
Hi Jeff,
Happy to hear that you are still physically and sexually active.
While the three weeks you are spending hiking and climbing sound like a good time, and must be some excellent exercise, exercising on a regular basis is more important for keeping a healthy blood flow throughout your body, as well as keeping a healthy erection.
My approach to naturally improving erection quality has helped men 60, 70 and older to keep rock hard erections without the need for medication.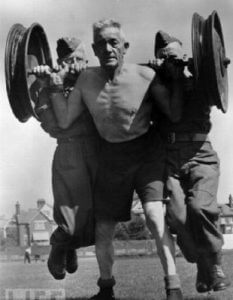 You can develop and maintain significantly stronger erections by reversing ED on these 4 fronts:
1) Naturally boost your testosterone production – up your Vitamin D, sleep well, trim some belly fat, eat well. There are tons of things you can do to naturally boost your T levels.
2) Strengthen your internal "erection muscles" with exercises highly targeting the PC muscle. When doing kegels or PC squeezes, it's important to not allow neighboring muscles to jump in and help, in order to best target and strengthen the proper area.
3) Improve blood flow throughout the penis with manual exercises on the shaft.
4) Address any mental blocks to getting an erection – lack of confidence or believing that ED is to be "accepted" at your age can be a mental handicap holding you back… and is plain not true.
This is how to keep an erection as you get older.
Following my technique for naturally strengthening erections you will achieve harder erections, faster, and keep them. I offer a money-back guarantee, so if you don't see the erection quality I'm promising here, just shoot me an email, and you'll get your money back. However, if history has shown me anything, you will not be needing this refund.
For more information on how to get rock hard erections at any age, without medication, see here…
And if you have any more questions, please feel free to shoot them over.
Have a good one,
-David Carreras aka Mr. Manpower
Mr. Manpower's Guide to
Overall Manhood Enhancement
the ultimate sex guide for men… "male potency without drugs"
–