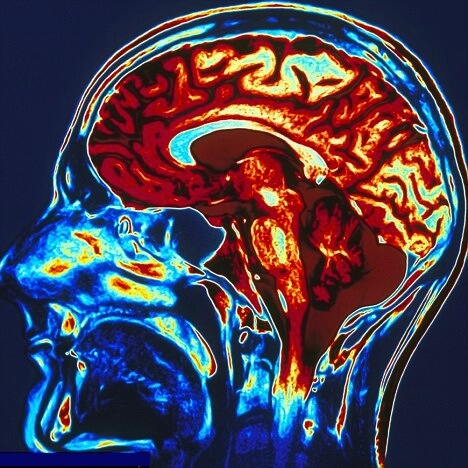 Mental erectile dysfunction (also known as sexual performance anxiety) can set off a whole chain of events that is hard to stop, and even harder to reverse. While mental ED is the main cause of erectile problems in young men, it also effects men later on in life, due to guilt of cheating, divorce, or just stress.
It generally starts off like this…
The majority of your post-pubescent life you've never had a problem getting an erection. It's something you've never thought about. You wake up with erections, you get random erections throughout the day, you get hard every time you watch porn, and you may have had a girlfriend or two already, and with them, you've never had problems getting an erection.
Then somewhere around 17-21 years of age you start a relationship with someone new. This someone may be very attractive to you, and you may want to impress her very much. The last thing in the world is you want her to think that you're bad in bed (and you don't want to believe you're bad in bed, either).
So then comes the sex. You get an erection during foreplay with no problem, you greatly anticipate the moment of action, and then somewhere during foreplay (or when putting on the condom), you lose your erection… what the hell is this? This has never happened before.
So you keep trying to "turn yourself on", with a big concentration on your penis. It's too soft to put in her, her vagina seems like a thick barrier (and it is in a way… you need to be pretty erect to push through it), and your semi-hard penis can't break through… or if you do get it in, but it feels like a tiny worm swimming in a smothering ocean… futile and useless. You want to be thick, hard steel when in this situation, not a floppy hot dog.
So at some point you probably give up, head down in shame, telling her something along the lines of "I don't know what happened, this has never happened before… I like you, you're hot, it's not you…"
(at least that's what I said when it happened to me).
You may try again that same day, with the whole point to "test out your erection", and guess what, your anxious test leads to you not even getting partially erect…
…the beginning of the negative cycle.
You go home, depressed, worried and embarrassed, and with a major pressure to prove to yourself and her that your erection works. The joy of sex is gone. You begin researching on erectile dysfunction, and hear all kinds of stupid advice like "you're too young to have this problem"… "just be confident"… or the newest one "it's porn induced erectile dysfunction… stop watching porn".
You begin to fear that this is a very rare problem that only you and a few other men are facing.
You go to have sex with this girl again, but it's no longer exciting in the way it should be… you're anxiety levels are high, and it's very hard to get even MENTALLY aroused, much less physically aroused.
You may give up at some point, or you may try a few more times… The cycle's got you.
Well let me tell you, I've been there.
I've learned how to overcome mental erectile dysfunction once and for all… and the problem you face, is not a rare one.
I get at least three or four emails daily from young men with problems getting an erection, and who are freaking the hell out because they can't get hard before sex… it's quite normal. And as mentioned, it's not just young men… sometimes it's older men back on the dating scene after a divorce, or other similar situations.
All kinds of things can start the vicious cycle.
It's better to prevent the cycle from happening at all, but once in the cycle, it can be reversed as well. First off, don't "just be confident"… if you don't feel confident, don't act confident… ADMIT YOUR ANXIOUS, don't deny it. This weakens it's power over your arousal, and allows you to work through it.
Don't rush… take your time. And don't rush in order NOT to lose your erection. You can lose your erection and regain it as many times as you want, AS LONG as you keep your anxiety in check.
For more information on how to achieve a hard erection before sex, AND KEEP IT, click here: How To Overcome Mental Erectile Dysfunction
The cycle can be beat. And without medication.
Have a good one!
-David Carreras aka Mr. Manpower
Mr. Manpower's Guide to
Overall Manhood Enhancement
The Ultimate Sex Guide for Men… "male potency without drugs"
–