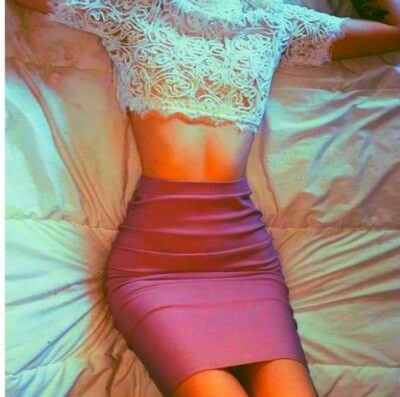 My girl tells me that a finger just doesn't do it for her…
That my tongue feels good, but it's not enough to deeply satisfy her sexual urges…
So what if I wouldn't be able to make her orgasm by penetrating her? Than I would be stuck like chuck, with her at least…
My girl says she prefers an orgasm when a dick's inside of her, more than any other orgasm. I've also heard a few other women say the same thing.
Nothing compares to an orgasm by penetration for these women (who may be the majority of women).
I used to have the toughest time making a woman orgasm during intercourse… I just couldn't give a woman an orgasm with my penis.
I had one girl, whom I was deeply in love with, leave me because of my inability to make her orgasm during sex.
I tried everything I could to last longer during sex.  I tried to get in her head by talking dirty… I followed all the advice… pulling hair, spanking her ass, playing with her butt.   I just couldn't make my girl cum.
But I was pretty ignorant back then too… I didn't even know where the clitoris was.
I thought it was all about banging her really hard for a really long time…
And she left me for this.  I always assumed that's why she left me, and years later she called to see how I was doing, and the conversation naturally lead to the reason for our breakup, and she confirmed for me what I had assumed all along:
"The sex was why I left you…"
Everything else was great.
If you're not satisfying the woman of your dreams like you should be, she may begin looking for satisfaction elsewhere… or might just end up leaving you.
Cold but true.
But would you blame her?  What if she was constantly turning YOU on, and leaving you without cumming?  How would you feel?
It would break your heart, but you'd feel like something was seriously missing, and seek satisfaction from someone else.
The good news is you can learn how to make women orgasm by penetration, even if you can't last that long during sex or if you have a smaller than average penis.
Technique beats size or lasting power when it comes to penetration orgasms…
You can even get to the level where you give a woman MULTIPLE ORGASMS during penetration, even if you're currently a premature ejaculator.
Giving women multiple orgasms is simple: whatever you did to make a woman orgasm that first time, just repeat, and you'll get her off again.
Some ejaculation control is necessary to last long enough to make a woman orgasm, but as I mentioned, technique and knowledge of her anatomy is more important.
For more on making a woman orgasm by penetration, check out my guide to the female orgasm, here…
Have a good one!!
-David Carreras aka Mr. Manpower
Mr. Manpower's Guide to
Overall Manhood Enhancement
"the ultimate sex guide for men… male potency without drugs"
–