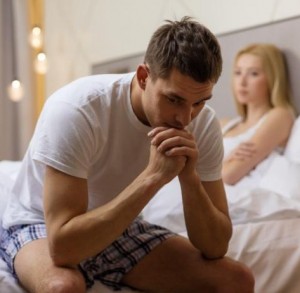 One of the number one objections to someone doing penis enlargement exercises is, "yes it works, but it will harm your erection in the process".
This can not be farther from the truth.
Stretching strengthens the ligaments that "attach" the penis to the body, and jelqing improves circulation throughout the penis, STRENGTHENING erections.
Ever since performing natural penis enlargement exercises, I haven't had any serious injuries….
Just a bigger penis and harder erections…
When I FIRST, FIRST started penis enlargement, the extra pressure in my penis…. my penis wasn't used to it. So these TINY little pin-sized dots came out on my penis head. Maybe 5 or 6 TINY little red spots.
Almost like miniscule bruises.
They were very small, and disappeared after a couple of days.
Within a couple of weeks of doing penis enlargement, they stopped appearing altogether. My penis had grown accustomed to the exercises.
Another "Injury" In My Natural Penis Enlargement Journey
Probably about a year or so into natural penis enlargement, I REALLY went hard at it. I was doing exercises about 5 days a week… I had already added about an inch to my length, and I was hooked. I was very happy that it actually worked.
I'm not sure if it was my extremely hard stretching, or jelqing, but I got what was called a "thrombosed" vein. My erection still worked, and there was no pain at all… but a vein under my shaft, right below my head, had slightly hardened. I didn't notice it until one day I went to pee, and felt that it felt a little strange.
With some research, I discovered it was a thrombosed vein… something that occurs quite a bit to men during rough sex actually.
Online it said it would take a couple weeks to go away, on it's own.
It went completely away in about 3 days.
Honestly, it was a bit scary… but it never happened again, and taught me to take my time with these exercises… there's no rush. There's nowhere to go, but "bigger".
So, The Honest Truth.. Can Jelqing Cause Your Penis? Has It Happened To Anybody?
Over the years, I've researched substantially on natural penis enlargement, mainly:
How to maximize the erect size I can gain in as little time as possible
How to increase my flaccid penis size to become the most "hung" possible (I used to be a "grower"… not any more!)
How to avoid any injuries
As to the third part, the safety of penis enlargement, I obsessively searched for this info before I even laid a hand on my penis (for penis enlargement, that is……..). I also picked up the "obsessiveness" when I experienced some of the above-mentioned issues.
And what did I discover? Can jelqing cause damage to your penis? How about stretching? How about "hanging"?
Not likely…
Your penis is very strong… very resilient. Warm up, avoid pressure on the dorsal nerve, don't ever jelq in reverse…
I know of thousands, if not tens of thousands of men (including a few doctors!) who do natural penis enlargement, and all they've experienced is a bigger penis and harder erections. The "injuries" I experienced, I've found are quite common (and always temporary) in beginners, and haven't heard of ANYBODY experiencing anything more serious.
If safety is a concern of yours when it comes to natural penis enlargement, then you may want to check out my own personal routine…
Have a good one!!
-David Carreras aka Mr. Manpower
Mr. Manpower's Guide to
Overall Manhood Enhancement
www.mistermanpower.net
–