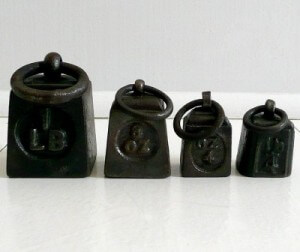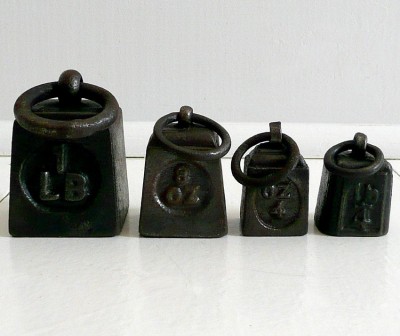 In the realm of natural penis enlargement techniques, there are two major schools: those who do manual techniques, and those who do weight hangers.
While extension devices and penis/vacuum pumps have also been shown to increase length, and girth (respectively), neither of them has as many followers as the manual and hanging "camps".
Being that I'm open to all forms of natural penis enlargement, and figure most have to have their benefits and downsides, I gave a weight hanger a chance a few years back. There are a couple of devices you can purchase online that are actually pretty "professional" looking, as far as penis enlargement devices go. Many of them have a made-in-the-garage look to them, but there are a couple of better put together models out there.
And being that I heard about so many men using these "hangers" to increase penis size (mainly the length), without any major claims of injury, I figured I'd give penis weight hanging a try.
At first I purchased one of the better put together hangers online for $60 some odd dollars. You attach it write behind the head of your penis, and it tightens to the shaft (you don't want it slipping up and down your shaft!), and it has a hook hanging from the bottom. It is designed not to put pressure on the very important nerve bundle on the top of the shaft, right behind the head.
At first, I would hang a gallon of water, and I hung this from the weight hanger for about 10 minutes at a time.
I then started adding weight. I added 5 pounds to the hanger… then 10. I got up to 25 pounds in weight.
It was quite interesting, but I stopped penis weight hanging after a couple of weeks for a few reasons.
1) I was single at the time I started doing the penis weight hanging, so privacy permitted these hanging sessions… but I soon got into a relationship, and having all these weird contraptions and weights in my closet was quite awkward, plus I didn't have the time to do it. It was a bit of a mission to set everything up, too.
2) One time after hanging for 10 minutes, I took off the contraption, and my penis was damn-near purple, and very cold/lifeless… it reverted to normal soon after, but I sent an email to the "manufacturer", who told me this was normal… being that this wasn't exactly an "FDA-approved" device, and the owner wasn't an MD, this was enough for me to stop.
As to gains, the weight hanger had really helped increase my flaccid size (didn't "cement", or make permanent, any of the erect gains, but I'm sure if I would have kept it up, I would have made permanent erect gains).
I prefer manual natural penis enlargement methods, because they work to increase both both length and girth, and can be done without the need of all the setup and privacy. But if time permits, and you can find a way to work the "hanging" into your schedule (and are very careful about how long you hang for), weight hangers have been shown to be very effective.
And who says you can't do both?
I'm pretty sure there's not a single man on this earth, that if you told him he could have an extra inch or two, would turn down the offer. That's why natural penis enlargement techniques are so cool. I've learned quite a bit about how to make my penis bigger naturally and without pills (which don't work any way). For my guide to these techniques, as well as my own personal routine, click here…
Have a good one!!
-David Carreras aka Mr. Manpower
Mr. Manpower's Guide to
Overall Manhood Enhancement
the ultimate sex guide for men… "male potency without drugs"
–