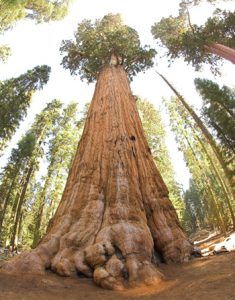 Once a man hits his 30's or 40's, he begins to experience a gradual decline in testosterone production and decreased circulation. In time, this can lead to lower libido, reduced erectile function, or all out erectile dysfunction.
For men who eat right, exercise well, and are in general good health, this decrease can be slow, or barely noticeable. Some studies have actually shown that men who are in "excellent health" may not experience a decline at all… for other men, this decrease in testosterone levels can be more drastic.
Things that can cause a quicker reduction of testosterone levels and sexual function in men are:
Obesity
Smoking
Stress
Lack of sleep
Lack of exercise
Medication
Certain diseases and surgeries
Unhealthy eating habits
An improvement in any of these areas will increase testosterone production, circulation, libido and therefore help you in developing stronger erections again.
As to obesity, too much fat around the stomach can increase estradiol (a form of estrogen) in the body… however, some stomach fat is something most of us men have to live with starting in our 20's (and growing from there…). But shed any bit of "gut", and you'll see an increase in your current testosterone production.
Smoking hinders circulation which reduces erection quality, and can also lead to COPD, lung cancer, and any other number of other serious health issues. If you're young, and you're a heavy smoker, try and quit, or at least limit your intake to only smoking occasionally in social situations (I'm guilty of smoking the occasional Marlboro when out with friends)… if you're no longer such a young pup, QUIT! Stop smoking not only for your lung health, but for your erection's sake!
Reduce stress levels by making time to SLOW DOWN once in a while and do NOTHING. Some of us (myself included), feel like we always have to be on the move.. constantly being productive… STOP PRODUCING for a little while. Have a drink, meditate, have sex, masturbate, go for a walk or a nice dinner with your lady, zombie out in front of the TV, play a video game, invite some friends over and play some cards…
Excessive stress levels increase cortisol, which is your "fight or flight" hormone… when cortisol is present for prolonged periods of time, it can cause your testosterone levels to tank… killing your libido and harming erection quality…
Sleep is important… Getting a full 7 or 8 hours of sleep not only reduces cortisol levels throughout the day, and allows you to better handle stress, but a full night's sleep also allows your testosterone levels to recharge, and help you develop healthier erection quality.
Exercise is one of the most powerful ways of keeping your testosterone levels high, and experiencing stronger erections and libido. Cardio = better circulation. Weight training = better testosterone production.
(Everything is interrelated… cardio reduces stress, cardio improves mood, weight training helps you sleep better, sleep helps your testosterone levels, testosterone helps you better handle stress, sleep improves metabolism which lowers stomach fat… and so on and so on…)
Medication and certain diseases… yes, being in very good health can help prevent many diseases, but in some cases, especially with certain genetic diseases, it's just the cards you were dealt. So don't beat yourself up over it (and don't stop working on everything else… regardless of whatever health conditions a man has, he can still have an excellent sex life).
However, certain health conditions can be improved, allowing you to cut out the medication. For instance, blood pressure can be improved with the above recommendations, which can allow you to cut out BP meds, which can cause erectile dysfunction.
What you eat is important when it comes to your sex life… but you need to know WHAT to eat, at least when it comes to your sex life…
Meat is actually good (regardless of what vegans try and tell you)… protein and cholesterol is good for testosterone production (just don't over do it). Broccoli and spinach carry estrogen out of the body (they contain Indole-3s). Eating a fair amount of fats is very important for testosterone production (don't worry, you'll burn it off in the gym or on your run – plus it feeds muscles)… Watermelon improves circulation to the body, and therefore gives you harder erections. Watermelon has been nicknamed nature's Viagra.
This is just the tip of the iceberg.
There are a number of actual physical exercises that will help you develop physically harder, longer lasting erections. These exercises for developing stronger erections have helped:
Young men work through sexual performance anxiety, and learn how to achieve erections on command
Middle-age men with diabetes and other conditions get their rock hard erections back
Men in their 60's and 70's (even a couple in their 80's, and one in his 90's!) throw away their Viagra prescriptions, and get back their natural ability to gain an erection on their own… and not just any erection, but very strong and long lasting erections
For more details on these erection strengthening exercises and more ways to increase libido and testosterone production, click here:
Have yourself a good one!!
-David Carreras aka Mr. Manpower
Mr. Manpower's Guide to
Overall Manhood Enhancement
The Ultimate Sex Guide for Men… "male potency without drugs"
–