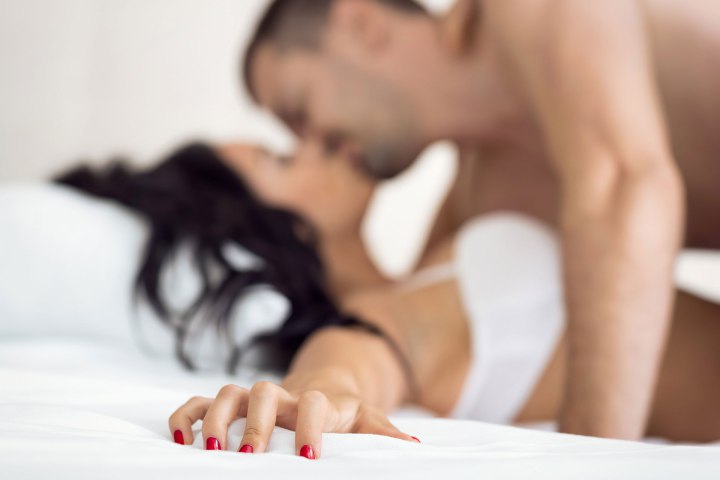 When you see porn, what do you see?
You see some dude in his mid 40's, most likely with a ponytail and artificial tan, "banging" away at a girl. And the girl many times exaggerating her moans and cries…
Don't get me wrong… I'm not knocking porn. I love porn. But the technique that is used in porn does not actually result in orgasms in the majority of cases.
Porn is for men. Sure, some women enjoy it, but they are generally filmed with the male viewers in mind…
A hot ass chick, with big breasts, or big ass, doing nasty things… and it usually ends with the money shot, with the "gentleman" finishing in her face, mouth, boobs or elsewhere…
So while the woman is acting like she came, in reality, this is what the viewer wants to see. The hot chick, the nasty actions, the money shot… so we can finish at the same time, and let our fantasy coincide with what we are seeing.
However, seeing a porn where the man is actually having sex to REALLY pleasure a woman is something I've seldom seen.
Sex That Makes Women Orgasm is Not About Banging, It's About Grinding
Or at least a combination of both.
But the grind is a fundamental part of bringing a woman sexual satisfaction.
Ever had the pleasure of watching a woman ride herself to orgasm on top of you? Most women know how to make themselves orgasm, if you hand them over the reins.
Thing is, WE want to be the orgasm provider. WE want to be the MAN, and the CAUSE for her orgasm.
That's all fine and dandy, but they know the stimulation that best gets themselves off. So if she knows how to make herself orgasm, let her get on top, take mental notes, and then replicate the motion when you are on top.
If you observe her, she is not even raising off of your pelvis. She is not separating from your pelvis, as would be the case in a "banging" motion. She is rubbing backwards and forwards.
Sure, she may switch it up, and hop up-and-down on your penis for your pleasure, and for "freakiness" sake, but when it comes down to the final stretch, she will rub her clitoris hard against you like there is no tomorrow.
Women Require a Different Sort of Stimulation Than Us In Order To Reach Orgasm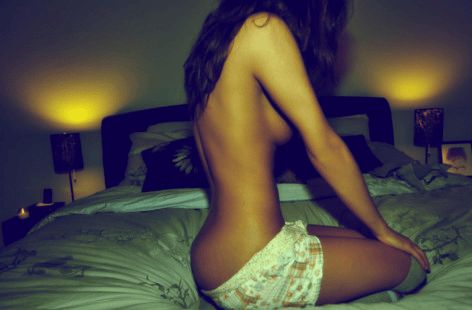 In order for a woman to orgasm, she needs to have her clitoris stimulated.
Sure, there's the g-spot, which is on the upper wall of her vagina (and arguably, the inside of the "clitoral cluster"), but not every woman can easily have a g-spot orgasm, so for simplicity's sake, let's just stick to the clitoris for now.
The clit is located on the top of where her vaginal lips meet, and in some cases, can be as far as an inch above her vaginal opening…  Meanwhile, our most sensitive spot is under our penis, right beneath the head. So already, we have two incompatible points.
If her clitoris would have been IN her vaginal opening, on the top or bottom, then we'd have an easier job with regular penetration, or "banging".
But don't fret! You just need to tweak your approach a bit.
If she rubs against you, in a swift back and forth motion in order to orgasm, than you just do the same thing when you are on top… rub fast and hard, with pressure on her clit. The penetration of your penis into her vagina should just be an afterthought… the main concentration should be the friction of your pelvis against her clit.
It doesn't look pretty, and it doesn't get us off as quickly, but it gets the job done for her.
Than once she's had an orgasm, you can do your best porn star impression, and bang her as hard as you'd like… give her a facial or whatever you please (most women don't care for facials, just my honest option… Better off shooting it on her nipple, butt cheeks, mouth… or in a condom – which improves her chances of orgasm!!).
Practice Makes Perfect – Making A Woman Orgasm Takes Some Calibration
You might not get in done on your first try, although you may very well!
Getting her clitoris nice, hot and bothered with some oral techniques before you start penetrating will make your job easier. And if you can't finish her off with your own technique, ask her to get on top and buck herself off into orgasm, or finish her off orally/manually.
And just keep trying till you get it right!
Take note, all the extras help her to orgasm faster as well… such as stimulating her erogenous zones and talking dirty…
…The major fast-forward buttons that have worked on most women for me in the past were sucking on their nipples, and playing with their anus (not fingering their butt so much as just fingering around it, and rubbing it). Pulling her hair into a ponytail, and tugging back works for some as well!
For more information on how to last longer during during sex, more techniques to make women orgasm, stay hard after orgasm, and overall become a monstrous beast in bed, take a look at my guide here!
Have a good one, my friend!
-David Carreras aka Mr. Manpower
Mr. Manpower's Guide to
Overall Manhood Enhancement
The ultimate sex guide for men… "male potency without drugs"
www.MisterManpower.net
–