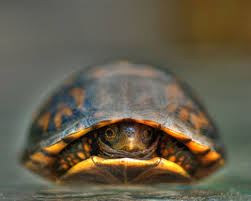 I'm a big fan of penis enlargement due to the effect it has on increasing my flaccid penis size.
The longer and thicker erection is awesome… don't get me wrong (it really impresses women seeing a 5'7″ man with such a large penis – it almost doesn't match with me), but the bigger, hanging flaccid size is my favorite part.
This is coming from a man who was a major "grow-er", and had more than a few embarrassing moments where women "prejudged" my penis size, based on my flaccid size, and incorrectly assumed I had a small penis.
Small flaccid penis? Yes, but small erection?
No… I was average in length, and a bit thicker than average before penis enlargement. So by definition, not small (unless she was a size queen…).
My Observations Towards Heat, and How It Helps Increase Flaccid Penis Size, and Helps Reduce Shrinkage
If you overdo penis enlargement… meaning, if you stretch TOO hard.. or jelq with TOO tight of a grip, then you will experience what is called "turtling".
Coming from the word turtle, and how a turtle head goes in it's shell and hides, this effect will give you the opposite effect of what you are looking for.
It will make your penis shrink up.
Turtling could also occur due to insufficient warming up, or from a shock to the peripheral nervous system by applying too much pressure to the dorsal nerve for an extended period of time.
With natural penis enlargement exercises, you want to really warm up with a heat source. This could be:
A sock (stocking works better) filled with rice, tied in the end, then put in microwave till the rice warms up. Then you place the sock with the warm rice all around the penis, warming up every area of the shaft.
A cup (that hopefully no one will drink from!) that you put warm/hot water in. And then dip your penis in, as deeply as possible (so you can try and get even part of the base).
Hot water from the shower, while you cup your hands underneath.
If you have the time, the first two options provide a better warm-up, being that they better "engulf" the penis, and cover all areas.
Using your hands may allow for a leak of water, so parts of the penis don't get warmed up. Also, the hot shower stream may warm up your testes, which is bad for testosterone and sperm production.
Make Sure To Warm Up Long Enough, Until Your Penis is "Pliable"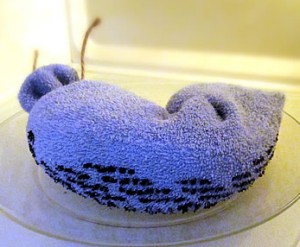 Warming up is boring.
Usually, you want to rush through it, and get right to making your penis bigger with your hands.
But skip it, or don't warm up long enough, and you will risk turtling… reducing or REVERSING your penis enlargement efforts.
Warm up for long enough, and you will have a girthier, more malleable flaccid penis to work with, that will greatly increase in size (and allow for a great next-day flaccid hang).
Take your time… usually, one sign that you are on the right path, is a slight urge to urinate… if this is the case, go ahead and urinate, and then continue to warm up.
Warm up for two to three minutes AT LEAST. In our A.D.D minds, two minutes may seem like an eternity… just make sure to warm up longer than you think you should… and then you probably timed it just right.
Also, return to the heat source periodically between stretches, as continued heat has been shown to improve the elongation of collagenous tissue when a pulling force is applied.
Other Things To Avoid Penis Turtling and Maximize Gains During Penis Enlargement
You do not want to put too much pressure on the dorsal nerve. The dorsal nerve runs along the top of the shaft, from base to penis head. Proper jelqing grip and technique will ensure that continued pressure to the dorsal nerve is avoided.
A periodic back and forth "slap" of the flaccid penis, in a up-and-down, and side-by-side, motion, will allow more bloodflow to stay in the penis during your routine. Go back and do this motion 25 times in each direction, every so often.
Doing penis enlargement in the morning (and preferably after a good night's sleep) generally yields better gains, due to the higher T levels and better circulation.
I've learned quite a bit about penis enlargement over the years… If you would like to learn everything I know about making your penis bigger with your hands, see here…
Any questions, shoot them over!
-David Carreras aka Mr. Manpower
Mr. Manpower's Guide to
Overall Manhood Enhancement
The Ultimate Sex Guide for Men… "male potency without drugs"
david@mistermanpower.net
–