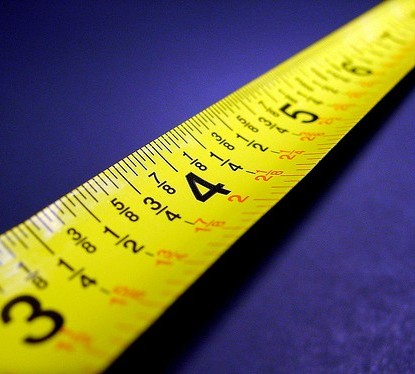 I've increased my penis size with manual enlargement exercises, as have the men I learned PE from, as have the thousands of men who've learned the techniques from me.
So I know it works…
But up until now, unfortunately, science hasn't performed any large scale, serious studies on manual penis enlargement techniques.
And while I even know of a couple MDs who perform penis enlargement — including one who would brag about being the largest on the nude beach he'd frequent — you're not going to find any strong, public AMA approvals of penis enlargement… at least not anytime soon.
You just need to try it out on your own to find out if it really works or not.
However, when it comes to science supporting penis enlargement, there are some studies, surveys and actual photo proof showing that you can enlarge the penis, and without injury, that should hopefully give you some confidence in the techniques.
Survey of 545 Men And Their Natural Penis Enlargement Results
Back in 2008, a survey of 545 men was carried out on the now defunct AdvancedSurvey.com.
While the site is no longer up, I came across this study back then, and wrote down the findings in my notes:
Top gainers were able to gain 1 inch in length and half an inch in extra girth in 3 months of performing the exercises
Out of the 545 men, only 7 felt that penis enlargement exercises did not work
Men who ejaculated less gained more
The majority of men experienced stronger and harder erections
The amount of time put in correlated to gains made
While surveys are not without their flaws, and this would been better in a more controlled setting, seeing repeating results in a large group is indeed strong anecdotal evidence.
Study Showing Penis Enlargement Is Possible with Extension Device
In a 2011 study published in the Journal Of Sexual Medicine, after 3 months of wearing an extension device for several hours a day, men showed a permanent increase in flaccid penis size of 1.7 centimeters (0.66 of an inch), and a permanent increase in erect size of the same increase (1.7 centimeters or 0.66 of an inch).
Interesting thing was the glans (penis head) showed a slight increase in size, as well.
A 2009 study published in the British Journal of Urology had similar findings, only with a larger flaccid gain of nearly an inch at the end of the study period.
The results of these studies show that the enlargement of the penis is possible, but in my option, due to the results after so much hard work, I find extension devices to be a terrible penis enlargement method.
Half an inch in all those hours of work? Not worth it…
With manual stretches, you can add more force to the tunica and ligaments, and pull in different directions, which is very important. Also, jelqing and other exercises work to increase girth as well, and extension / traction devices lack in that area.
Study On Heat And Elongation Of Collagenous Tissue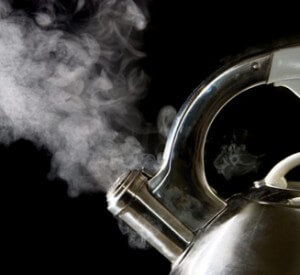 While not a penis, this study shows some interesting effect on how heat, and applying force, leads to permanent elongation of collagenous tissue (using rat tails as the tissue). Our penis is made up of collagenous tissue.
From the study:
"The data showed that the low force, long duration procedure was very effective at producing residual elongation. Elevating tissue temperature and maintaining it prior to applying force was found to cause significantly less damage; and finally, the lower loads applied at elevated temperatures for prolonged periods were found to produce significantly greater residual elongation."
Before you freak out at the word damage, just know, when you are lifting weights, you are "damaging" your muscles, and they heal in a larger state.
While the mechanism in enlarging penis tissue is slightly different, it does involve a "breaking" down of the tissue at a micro level (painless /actually feels good), and as the survey showed (and I've personally seen), penis enlargement techniques greatly improve erectile duration and hardness.
This also shows the importance of warming up before (and during) your penis enlargement exercises… it's not just for injury prevention, but actually leads to greater gains.
Photo Evidence That Natural Penis Enlargement Works
One of the strongest pieces of evidence for me are before-and-after photos showing the results men have gained with penis enlargement.
Anecdotal evidence is one thing… scientific findings in a controlled setting, without visual evidence, can be questioned, based on the motive of the group conducting the study.
But SEEING, with your own eyes, a penis that has been enlarged, is powerful proof that penis enlargement works.
And I'm not talking about a half inch gain here… I'm talking about some pretty serious gains, both in length and girth.
Men who've read my guide have sent me before-and-after photos showing the gains they made, and I've collected them all on one .pdf file.
I won't post them on my site, as having a bunch of penises on my site may confuse Google as to what my site is really about. To see these photos, shoot me an email to mistermanpower@yahoo.com with "Photo Proof" in the subject line, and I'll reply with the .pdf attached.
================================
I know the scientific findings leave something to be desired.
There needs to be a larger scale study on penis enlargement methods in a controlled environment, by an unbiased, and highly reputable group.  Then things may change, doctors may begin recommending penis enlargement exercises, and the term "penis enlargement" will no longer have such a negative connotation.
As for now, while there is some scientific backing, penis enlargement requires a leap of faith more than anything. Warm up, don't overdo it, and you won't injure yourself… your penis is FAR more resilient than you think it is.
Once you see you are measurably larger, the doubt will be removed from your mind.
Tried Penis Enlargement Before? Or Interested In Trying It?
If you've tried penis enlargement, and haven't seen results, or would like to try for the first time, I can guide you to the PROPER way to do penis enlargement I've learned over the years… click here if interested.
Have a good one!!
-David Carreras aka Mr. Manpower
Mr. Manpower's Guide to
Overall Manhood Enhancement
The Ultimate Sex Guide for Men… "male potency without drugs"
www.MisterManpower.net
–