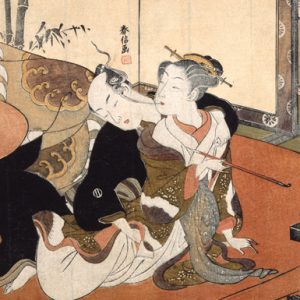 When I first heard about the male multiple orgasm technique, I thought there was no way it could be true… no way for a man to maintain his erection after orgasm, unless he was naturally built for it.
With the male multiple orgasm technique, you learn how to cut off your ejaculation during orgasm, overriding the refractory period.
The refractory period is the time after you ejaculate where you no longer feel like having sex, and it's impossible to achieve an erection.  The older you get, the longer the refractory period.
With the male multiple orgasm technique, each time you approach an orgasm, you perform it, have an orgasm without losing your erection, and continue on… hence, allowing you to have multiple orgasms with the same erection.
I used to think a man's body was either built to maintain an erection after orgasm, or not.
Some men naturally have the ability to stay hard hard after an ejaculation (a small percentage of men, but they are out there). I've never been able to maintain my erection after an orgasm, so I thought the male multiple orgasm technique just wouldn't work for me.
The FIRST time I tried it, though, I somehow managed to pull off the technique…
I reached my first orgasm, clamped down hard and cut off the ejaculation, had a pleasurable dry orgasm, but kept on with a rock hard erection… until a second ejaculation.
HOWEVER… after this first lucky try, I was never able to repeat the process….
Every time I tried the technique after that, I lost my erection, and had a retrograde ejaculation. When you cut off the ejaculation too late, or don't hold it off for long enough, you have a retrograde ejaculation, which is inwards towards your bladder.
This is harmless; you just pee out the semen the next time you urinate. However, this will cause you to lose your erection, preventing the male multiple orgasm technique from working.
I became hell-bent on mastering the male multiple orgasm technique…
Having once experienced the power of male multiple orgasms, I knew I had to be able to repeat this technique again, so that I could use it during actual sex. Any woman who would have been able to witness the amazing stamina this technique brings, would have been more than impressed.
I digested every book out there on the technique, and let's just say there are some good ones out there, and some not so good ones. I also reviewed articles onlines, and saw that there was so much misinformation on what the male multiple orgasm really was, or how to address the main issues holding me back from mastering it.
In the end, I picked up a number of insights from each source, that when combined, along with a little practice and observation, finally allowed me to get the male multiple orgasm technique down every time I tried it…
I had finally gathered enough knowledge to master it…
I remember being in my apartment at the time, a bit bored, and thinking how cool it would be to use male multiple orgasms during sex with my girl… so I wanted to see if I could finally pull the technique off again on my own.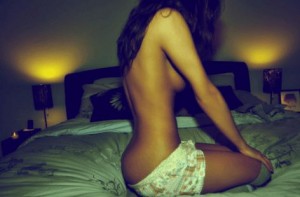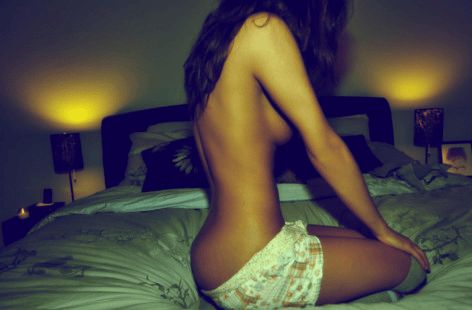 I pulled out one of those magazines that you take from the entrance of a strip club, and I looked for a sexy chick to masturbate to. I found a sexy, big booty latina, bending over…
Doggystyle had always been my weak point, which would make me blow my load quickly… so imagining doing this latina in that position was a big test.
As I approached orgasm, I successfully clamped down to cut off the ejaculation, and had my first dry orgasm / male multiple orgasm. After this first orgasm, I still had a full-blown erection, and I continued on.
It took much longer to reach the second orgasm, but I still had a complete erection the whole time!
If I would have been in bed with my lady at the time, I would have blown her mind. This is why male multiple orgasms are a highly effective technique for anybody looking to last longer during sex naturally and without medication.
I continued on to the next orgasm and then released with an ejaculation.
Since that day, I've mastered the male multiple orgasm technique, and use it during sex whenever I please.
You have COMPLETE control during sex when you have this technique down…
Imagine having sex with your lady, approaching an orgasm like you usually do, but then switching it up on her, having a male multiple orgasm, and then continuing on with penetration. Imagine lasting so long that you provide her with 3 or 4 orgasms, and you have about 3 or 4 orgasms yourself. You'll be her sexual superman!
Well, I've lived out the above scenario thanks to male multiple orgasms, and so will you if you properly learn the technique.
Benefits of the Male Multiple Orgasm Technique:
Eliminate the refractory period
Maintain your erection after orgasm
Overcome premature ejaculation
Last as long as you want during sex
Have as many orgasms as you can handle
Have more confidence in the sack
Provide your lady with longer, stronger stimulation
Total control over your ejaculatory process
Once you get this technique down, you walk around feeling like you can satisfy any woman you see. You have the confidence to take a lady to the sheets, because you know you'll be able to last as long as it takes to satisfy her (and beyond). You feel fully capable of satisfying any woman, like a man is expected to.
What is Needed to Master The Male Multiple Orgasm Technique
In order to properly perform the male multiple orgasm technique, you need the proper training and know-how.
It's important to properly prepare your PC muscle, and have it extremely strong before attempting the technique. You need to become familiar with your arousal process, and the different levels of arousal. You need to become EXTREMELY familiar with the point-of-no-return, the millisecond time period before you ejaculate. Clamping down too early, or too late, will cause you to fail at the technique. ALL EJACULATION must be blocked off to maintain a complete erection after orgasm.
No worries, I'll get you there.
For a more information on the technique, what it took for me to master it, and how to perform the male multiple orgasm technique yourself, check out my guide…
Give it a shot, you'll be amazed at what your body can do.
Have a good one!
-David Carreras aka Mr. Manpower
Mr. Manpower's Guide to
Overall Manhood Enhancement
The Ultimate Sex Guide for Men… "male potency without drugs"
www.MisterManpower.net
–