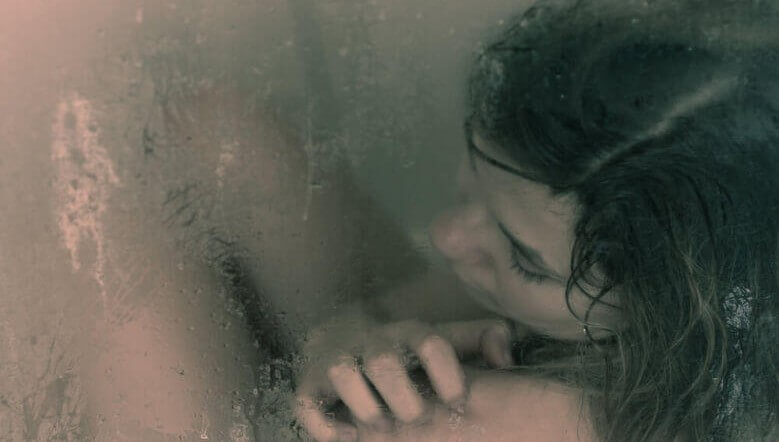 A recent survey on masturbation habits, carried out by We-Vibe, has some interesting findings as to the different sexual needs of men and women.
While some findings are pretty much cut-and-dried, others provide insights into the sexual / mental makeup of both men and women.
Men are More Turned On By Newer, Fresher Visual/Mental Stimulation… Women Concentrate More On the Type Of Physical Stimulation…
91% percent of males believe watching new porn content is the best way to spice up their routine; while only 67% of women agree.
1-in-3 men fantasize about celebrities while masturbating, only 1-in-5 women do.
While this does show that women like some novelty, or "newness" in their visual stimulation, this is much more of a "guy" thing.
The need for a new video, new porn actress, new act… this is what we like as guys.
On the other hand, women were more concerned with the type, or level, of physical stimulation… 53% of women believe SEX TOYS are the best way to spice up their routine, while only 5% of men use sex toys…
As men, the visual aspect is what gets us off… as to physical stimulation, we stick with what we are used to… as long as our mind is set on fire, we are good with our hands (literally).
With women, it's more about what they feel, than what they see.
This should come as comforting news for us men… as long as we are trying new things in the bedroom, our girl should be happy (at least in this area). Bring some toys into play, try some new positions or penetration techniques… this should be good enough to keep things exciting for her.
Meanwhile… women should be worried about us… we want something new, fresh and stimulating (a man's downfall many times… and the reason for sexless relationships after being together for a long time…).
More Interesting Bits Of Information from the Masturbation Survey
There were some more interesting findings in this survey.
These were the favorite celebrity women that guys liked to masturbate to:
Jennifer Lopez
Carrie Underwood
Jennifer Lawrence
Jessica Alba
Emma Watson
Kim Kardashian
Megan Fox
Selena Gomez
Taylor Swift
Beyonce
Kate Upton
While sexiness obviously played a role in many of these… it seemed like popularity was factored into many guy's choice of "leading lady".
20% of men have jerked off in the car, 19% of women have masturbated in their vehicle… 35% of people in the midwest have masturbated in their cars… not sure of the reason for the higher amount of "vehicular masturbation" in that part of the country…
People masturbate more in the winter than in the summer… in the case of the men, at least, I can say this is most likely due to the colder weather leading to increased sperm count, hence need for more release… it's crazy how the physical can create the mental need…
Now Take These Insights, and Improve Your Sex Life and Relationship
So if you're girl says "we need to spice things up" in the bedroom, don't take it as a sign that she's going to start looking for greener pastures…
SPICE THINGS UP!
Get her some lingerie… go with her to that secluded sex store… take her to a hotel and treat her dirty (some women like that…check first!)… eat her out for a while with some hot, tingly lubricant with flavor, try those fire and ice condoms by Trojan (I love those… she does too)…
Just switch it up!
It's important you also provide some strong physical stimulation… it appears women like toys, but it might just be something to keep them happy between times she has sex… or she might really like toys!
If she does, get a vibrator, get a dildo… don't feel replaced or challenged… just add it to your repertoire.
And if you don't know how to make a girl orgasm with your tongue, or penis, learn!! I can help you… see here!!
Have a good one!
-David Carreras aka Mr. Manpower
Mr. Manpower's Guide to
Overall Manhood Enhancement
[email protected]
–
Related posts:
Bored of Sex With Wife? How To REALLY Make Things Better… click here.
–