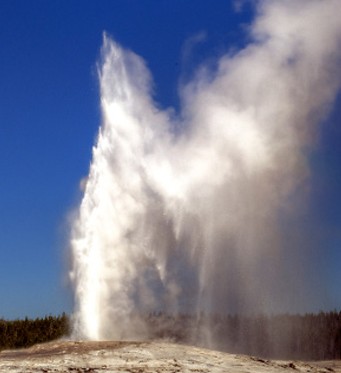 Before I get to how to make a woman squirt with your penis, I want to bring something up.
Guys ask me this all the time…
"How long do I have to last to make a woman orgasm?"
"Is my penis big enough to satisfy a woman?"
This shows a misunderstanding of women and the way they orgasm.
Just the other day I was at a club, and I saw this massive amazonian thoroughbred of a woman.
My friend asked her for a hug, and then he turns to me and says, "damn, I don't think I'd have what it takes to satisfy her".
This indicates a misunderstanding of the female orgasm.
You can control a 6'2″ amazonian goddess of a woman all with the touch of one little button… The clitoris can be thought of as the "control center" of the female orgasm. Well one of the control centers.
And the clitoris can be stimulated without having to dig deep into the cervix at the back wall of the vagina, or lasting an hour of non-stop, rough penetration.
Same goes for the G-spot…. while inconveniently placed in her upper wall, you don't need a large tool to get the job done for either one… you just need to literally "rub them the right way", or in the case of making a girl squirt with your penis, poke her the right way.
How to Make a Woman Squirt With Your Penis During Penetration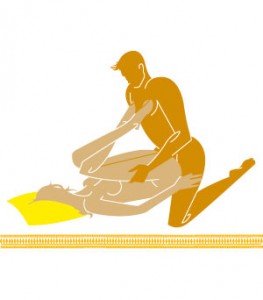 Most women, not all women… but most, can have a squirting orgasm with enough g-spot stimulation.
Your best bet to get the g-spot stimulated enough to squirt is to finger her upper wall very hard (hard pressure is important), with a "come here" motion, using 2 fingers.
Keep this up for a while… and don't be scared to be rough, and kind of "pull up", like you're lifting her body up by that spot.
Before she is going to orgasm, she will most likely feel like she is going to urinate (let her know about this beforehand, so she doesn't worry, and so that she can signal you when she's "getting there"). This will be replaced by overwhelming waves of orgasm.
Directly stimulating the g-spot with your penis in order to make her squirt during penetration is not easy, so it's best to get her g-spot revved up, primed, and ready to blow with your fingers before you begin penetrating.
When she's getting to that "oh my God, baby, I feel like I gotta pee… mode", pin her legs against her torso, and put her feet on your upper chest (or on your shoulders if she has long legs). See the image to the left.
This will allow you to prod right into her already primed G-spot with the killer stroke necessary for her to explode in liquid orgasm.
If you have a squirter, you better have laid out some towels… because she may blow straight out in front of her… your body may block most of her squirt/leak, though…
=========================
Related posts:
Difficulty Making Your Girlfriend Orgasm? Here's How To Make Your Girl Cum Every Time… (see here…)
How To Maintain Erection After Orgasm; Never Go Soft!… (see here…)
Have a good one!
-David Carreras
Mr. Manpower's Guide to
Overall Manhood Enhancement
"the ultimate sex guide for men… male potency without drugs"
–