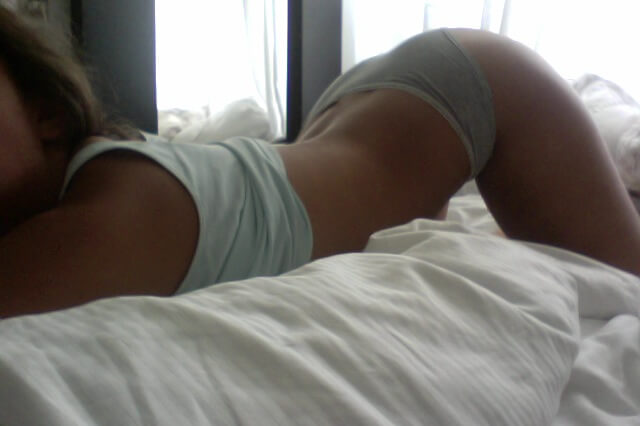 I remember back when I was a junior in high school, I had a friend named Justin who was a senior, and he rented a hotel in hopes of getting some after prom.
I had a new girlfriend at the time, and being the horny teens we were, were always looking for places to have sex.
Being tired of doing it in the backseat of my tiny Saturn, or getting sand all over the place by having sex on the beach at night, I asked my buddy Justin if I could borrow his hotel room before he got there.
Being the good friend he was, he said yes, and gave me the key…
Hehe….
Me and my girl headed over to the very nice hotel room in Miami Beach a few hours before prom got out, had a couple of quick swigs of Bacardi Limon, and got right to work.
3 minutes later… I was done… for the moment. But rather than being embarrassed, I knew I was going to be able to get horny again after orgasm in no time.
And in this case, it was literally no time… I washed my penis off, put on the second Trojan in the pack, and went RIGHT back to work… lasting possibly a whopping 5 minutes.
Most likely, no orgasm for her, because I had no idea how to penetrate to make a woman orgasm back then…. but I could care less…
I laid down for probably somewhere between 5 to 10 minutes, and put my 3rd condom right to work…
Ahhh… to be a youth.
3 Quick Rounds In a Row, and Staying Horny After Cumming On Each of Them!
At that age, I achieved and kept a rock hard erection, and was able to stay horny after orgasm… without a problem.
Fast-forward only two years later… I was 19 years old now.
Still with the same girl, with a few "breaks" (excuses for each of us to hoe a little), we finally got to the point where her parents were so comfortable with me that I could go in her room, close the door… do whatever without any issues.
Her and I were watching TV in the living room about 30 minutes after having sex. I asked her, "you wanna have sex again?"
But in my mind, I was testing myself… I wanted to see if I could get it up again quickly still, rather than actually having the desire or the need.
She told me something along the lines of it was too soon… I couldn't do it again so quickly… Like I was over the hill! Past my prime!
And right then it hit me… my refractory period was already getting longer…
She was right.
I took her to the room, and "proved a point"… but in reality, deep down I knew I was starting to slow down. I could no longer stay horny after cumming like I used to.
Only Two Years Later, and An Orgasm Would WIPE Me Out!
Then…
In steps the Multi-Orgasmic Male by Mantak Chia.
I don't remember where or how I came across this book, but it was the first time I read about being able to cut off ejaculation with a strong and well-timed pc squeeze, allowing you to stay horny AND FULLY ERECT after orgasm.
Ejaculation is what causes you to lose your physical and mental arousal after sex… not orgasm.
Separate the two, and you're golden… you can last forever, keep a rock-hard erection as long as you'd like, and stay super-horny throughout multiple orgasms.
No refractory period.
While this book opened up my mind to the male multiple orgasm, it seemed to "drop the ball" right at the most important part of the technique… it seems to not include enough details or something on what you should do right at the "point of no return".
But what this did do was open my mind to an amazing technique and ability my body had (and also to the interesting Taoist philosophy of conserving semen to "power up")… and after pulling it off luckily on an an early attempt, I researched and vowed to learn how to do the male multiple orgasm during sex EVERY time. It took a couple of more books and research, but finally compiled everything I needed to perform the male multiple orgasm whenever I wanted to.
I've written a guide outlining everything I learned, and what it look to master the technique. See here for more: How to Stay Horny After Orgasm / Keep Erection After Orgasm
Have a good one!
-David Carreras aka Mr. Manpower
Mr. Manpower's Guide to
Overall Manhood Enhancement
www.mistermanpower.net
–