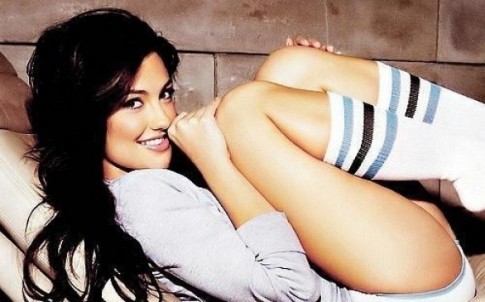 In the middle of an afternoon sex session yesterday, my girl moans out "I came twice already!". It was a great feeling.
It was great because she already got hers (twice!), and I hadn't even ejaculated yet! Just knowing that the real fun was beginning for me… I felt like a little kid on Christmas.  Or more like when I was a horny teenager home alone with the Playboy Channel (no internet porn back then!!).
I started out the sex session using a vibrating cockring.  Instead of placing it around the base of my penis, I placed it right under the head , and I pushed my vibrating penis head into my girl's clitoris.  Then I pushed the head into her vagina slightly, and continued to put the stimulation of the vibrating ring into her clit.
This isn't enough to make my girl orgasm, but it's a good way to get her warmed up.  I usually perform oral sex on her for a while to get her warmed up, but in this case, she had just finished her period the day before and she still had on a panty liner.  I'm not all about "earning my red wings".
Then I reached for the Trojan Ecstasy (great condom by the way – really does feel like nothing's there) while she gave me head.  I put the condom on, layed on my back, and asked her to ride me.
She rode me like this for a while while I sucked her nipples.  Then I pulled a UFC reversal on her, and began to penetrate her missionary style.
I carried on like this for a good while, and used my ejaculation control techniques to maintain control of the situation.  I also began to push as far in as I could while I placed pressure on her clit with my pelvis.
After a good while her vagina began to tighten up and pulsate around my penis, and her legs and lower body started shaking and shivering, accompanied by quick shallow breathing.  These are telltale signals of orgasm, so I asked her to get in the doggystyle position, which is my personal favorite.
She got on all fours on the edge of the bed, and I stood on the floor and began penetration.  She asked me to go slowly and softly because she could feel my penis poking her stomach.
Talk about an ego boost…
I began slow, and sped up a little.  After a while I asked her if she was okay, and I started to penetrate a little harder.  It truly was a beautiful thing in front of me:  Her beautiful heart-shaped ass, her thin waist, her dirty blond hair pulled back…and it was all for me.
Normally I would have blown my load by now, but just for the heck of it, I tried to last a good while longer.  I slid into ejaculation control mode once again, and kept up a steady, hard penetration.
Before long her vagina was squeezing up again against my penis, and she began moaning real hard, and then I felt a warm gush of liquid shoot out all over my genital area.
I figured with was obviously a second orgasm, and much to my delight, she confirmed it.  Without asking her, she exclaims "Oh my God…. I came twice already".
Now it was my turn!
I continued steady penetration until I built up to my orgasm, but by now, my girl was moaning a little too hard.  I asked her if she was okay, and she said that my penis was poking her stomach too hard, so I turned her around, layed her on her back, and began a real slow and deep penetration in the missionary position.
I pushed into her vagina with all I had (missionary doesn't hit her stomach as bad) I pulled out slightly every now and then and pushed all the way in again.  As I was approaching my orgasm, I heard her breathing and moaning harder than before.
Just as I was exploding with delight during orgasm, she says "I'm cumming!"…
In the end, I had given her THREE orgasms!
When I pulled out of her vagina, there was blood all over my penis and all around it.  I sort of pulled her period blood back out or something.  She told me "you killed my vagina"… I loved that… (she's funny).
The big secret to giving a woman multiple orgasms / making her cum twice or more?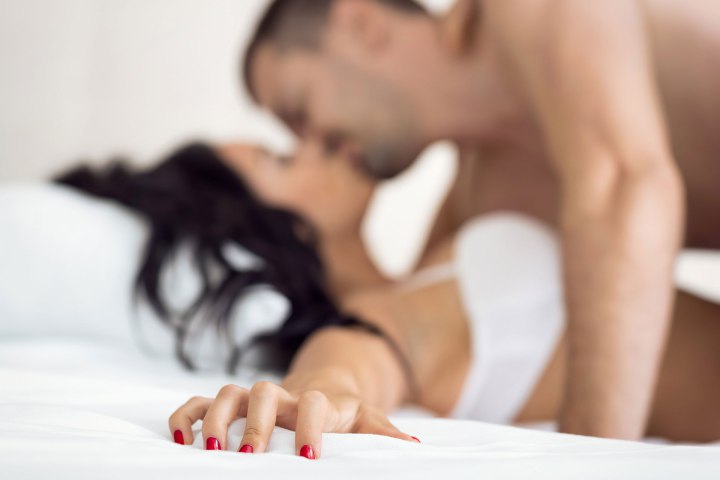 Just keep up with what you did to giver her that first orgasm.  If it worked once, it will work twice, three times or more, as long as you can keep up the ejaculation control.
Many times a second or third orgasm comes about quicker than the first… just keep it up, and you'll give her multiple orgasms!
Remember, the clitoris is key to the female orgasm. Even the g-spot is part of her internal "clitoral cluster". You want to stimulate the clit, either with your tongue, fingers, base of penis or pelvis (the best way to rub her clit… the pelvis, believe it or not).
A good method is to get her off orally first, then build up towards a second orgasm, and once she's getting there (she'll be lifting her pelvis off the bed, and pushing your head into her vagina/clit, then you dive in with rough, rubbing penetration…
===================
The sexual experience I had yesterday was pretty amazing for me, especially considering how bad my sexual performance was back in the days.
I used to struggle badly with premature ejaculation, and I couldn't find a thing to help out my situation.  I always used to ejaculate right before my girlfriends would finish.
It was frustrating, embarrassing, emasculating… I've had women I was deeply in love with walk out my life because of this, and leave me for men who were able to satisfy them.
Luckily, I've learned how to last longer, much more about the female orgasm, and I've MUCH improved my penetrative technique. For more info on how to last longer during sex naturally and make a woman come twice or more during penetration, click here…
Have a good one, and drop me line with any questions you may have!
-David Carreras aka Mr. Manpower
Mr. Manpower's Guide to
Overall Manhood Enhancement
The Ultimate Sex Guide for Men… "male potency without drugs"
[email protected]
–
Related Posts:
Curing Premature Ejaculation By Maintaining Erection AFTER Orgasm, see here…
Two Positions To Last Long During Sex, and One To Avoid, see here…
–