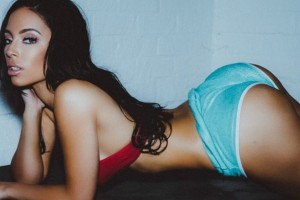 Doggy style is such an erotic position, it does something crazy to my mind. Luckily, with the male multiple orgasm (MMO) technique, I can last as long as I want during this very sensual position.
Something about the female ass…
That beautiful, heart-shaped fleshy mound(s)… leading to that thin waist…
So overwhelmingly sexy… In my premature ejaculation days, doing it doggy style was a death stroke…
It just felt so good on my dick… and the position was so visually stimulating… let the girl throw it back hard a couple of times, and I was busting in under a minute, no exaggeration.
With the help of some training exercises, I now have much stronger mental control over my ejaculation… but still…
I like to last forever during sex when doing it doggy style.
While the missionary position is no slacker (still fun), let me do missionary 10 or 15 minutes, and I'm ready to let go… my girl on all fours, moaning, silk panties pulled to the side, while I pull her by the ponytail?
Why would I want that to end?
That's Where The Male Multiple Orgasm Technique Kicks In… Allowing You to Last Longer Doggy Style…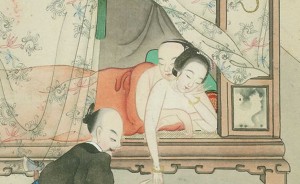 I've learned a technique that allows me to have multiple orgasms without losing ANY erection strength…
For most men, they have one orgasm and their erection and libido are wiped out… for these same men, if they are to have a "dry" orgasm, then they would maintain all of their erection strength, mental libido, and be able to continue on penetrating…
That's what I do.
So now, whenever I'm doing her doggy style, whether it be in the pink or in the stink (extra arousing… plus, higher chance of her orgasm), I pound hard towards my orgasm, with no hesitation, just pull of the multiple male orgasm technique when I reach climax, and continue on with a rock hard erection!
And then repeat the process each time I reach orgasm!
Sort of like a cheat code in a video game = infinite lives! (don't think video games have codes like that any more… but you get what I mean).
This will allow you to last longer during doggy style… as long as you'd like.
How To Perform Male Multiple Orgasms, The REAL MMO Technique
Performing the male multiple orgasm, every time, during actual sex… it's not easy to master.
Took me a while to master it, and it was for the following reasons:
1) So many methods out there claiming to be the male multiple orgasm technique, but are not the authentic Taoist technique. Massaging the perineum, circulating your sexual energy for whole body orgasms, and having multiple ejaculations are not the authentic Male Multiple Orgasm technique, where a man holds back ejaculation during orgasm, erasing his refractory period.
2) So many incomplete instructions on the real method. I had to go through several sources before I had enough information to REALLY master the technique EVERY time… with incomplete instructions, you will more often have retrograde ejaculations (where you lose your erection, ejaculate inwards, and not even get an enjoyable orgasm out of it), than actually performing the technique.
Luckily, I've put together a cheat sheet on how to really block ejaculation during orgasm, and last forever during sex, see here…
Have a good one,
-David Carreras aka Mr. Manpower
Mr. Manpower's Guide to
Overall Manhood Enhancement
The Ultimate Sex Guide for Men… "male potency without drugs"
www.MisterManpower.net
–