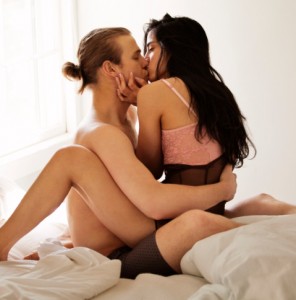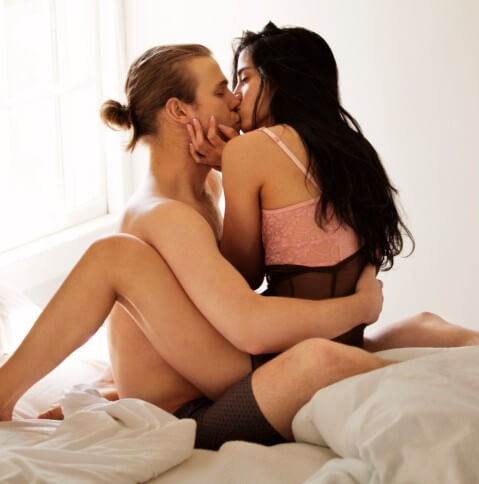 The quality of sex you are having can play a major role in the quality of your relationship. Good sex can have a "binding", and positive effect on a relationship, and bad sex, the opposite.
Generally speaking, good sex is where a woman is having an orgasm, and bad sex is where a woman is not getting off…
And, man, what a difference there is between these two scenarios…
Scenario 1) Woman Having Orgasms During Sex
Might be that you lasted longer during sex, or you hit the right spots, but when a woman is having an orgasm during sex, you and your lady just "click"!
When there's good sex, there is a strong connection between you and your lady, she is perfectly at ease, you feel at ease, and completely secure that she's not going anywhere.
As long as a woman is sexual satisfied (and you don't make any major mess ups in other areas), she's sticking around.
In other words, when she's getting off, you are the man, and the relationship will go great!
On the other hand…
Scenario 2) Woman Not Having An Orgasm During Sex
A few bad performances are normal in a new relationship, and most likely not enough to break up a good thing.
However, as time goes by, if you continue to fail to satisfy her in bed, her lack of orgasm will become the focus point of the relationship, and can become increasingly worrisome and frustrating for both you and her.
Whether due to premature ejaculation, or poor technique, her lack of orgasm will drop your self-esteem, and women notice this… she may begin doubting that this relationship is the one she was looking for, and the closeness between you two may take a hit.
And this sexual frustration will increase anxiety, leading to weaker erections, and an inability to delay ejaculation…
It can become a vicious cycle. Leading to "not so great" consequences outside of the bedroom.
==========
The Truth Hurts… But The Truth Heals!
I know BOTH of these scenarios very well, as I've lived through them, and I can tell you this: It is highly important that you learn how to make your girl orgasm, and preferably during penetrative sex.
While women enjoy receiving cunnilingus, and the orgasm that comes with it, the vast majority of women I've spoken with prefer an orgasm during penetrative sex.
It is highly important the you learn how to penetrate a woman properly, and last long enough to get her off.
Rubbing hard against her clitoris on the in- and out-stroke with the your lower pelvis (the "fat pat" right over the base of your penis), can bring her to orgasm quicker. Don't let up the pressure.
Also, talk dirty (a woman's mind is the quickest way to her orgasm), and stimulate her other hot spots while penetrating.
You will need to have at least some ejaculation control. You don't need to last 30 minutes to make a woman orgasm, but if you can't last more than just a couple of minutes, you will need some extra help. There are various ways to last longer during sex naturally, as well medical solutions. If need be, do what you have to do.
Penis size? While a bigger penis makes the job easier, an average (or under average) penis can fully satisfy a woman, as long as your technique and ejaculation control are on point.
Give her orgasms during sex, and everything else will just "make sense"!
For more in-depth penetration techniques to make a woman orgasm during intercourse, click here…
Have a good one!!
-David Carreras aka Mr. Manpower
Mr. Manpower's Guide to
Overall Manhood Enhancement
www.mistermanpower.net
–