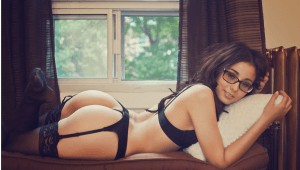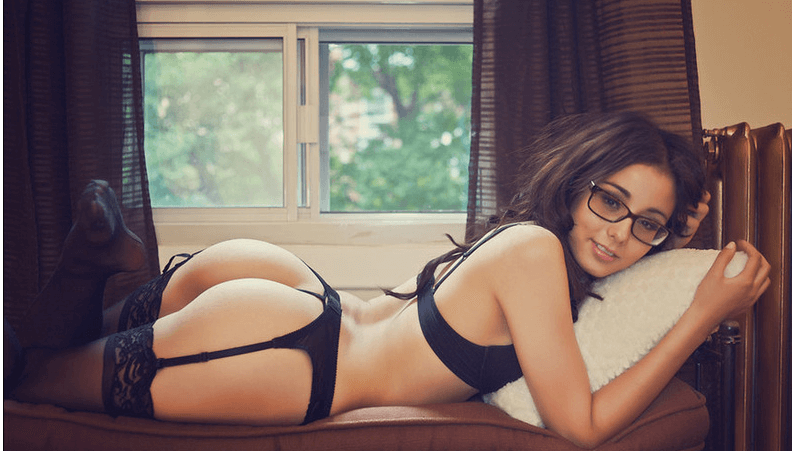 Very interesting news day, today folks!
We're going to talk about the nether regions… and the high percentage of women that orgasm during anal sex!
Yaay!!
I've always loved the idea of anal sex… so dirty (literally), nasty, raunchy, tight, violating…
Any way you do her vaginally CAN NOT COMPARE to the outright nasty/sexy/satisfying combination that is penetrating her butthole.
During vaginal sex, she is giving herself to you… during anal sex, you are TAKING it from her…
The Amount Of Women That Have Anal Sex
In my personal experience, most women don't like anal sex.
It's too painful, too intrusive.. they feel. "Exit only", many say…
This survey, albeit not a large survey, showed that 31 out of 199 women had partaken in anal sex in the last 12 months; approximately 15%.
This seems representative of the amount of women I've spoken with who enjoy anal sex, or who have it on a regular basis.
Regardless of this small amount of women who take part in getting it in the butt, there are ways to further persuade women to open up to having anal sex.
How To Get A Woman To Agree To Anal Sex
I've managed to "win over" more than a few women who had never had anal sex.
What's worked in my case is to get her to agree to doing it as an "award" for something, in the not-so-far future… font instance:
"Babe, can we do something interesting on my birthday?… it would be the most amazing gift for me"
"Babe, I really want to try something with you, on our anniversary? Something new?"
It's easier for her to commit if it's in the future, but once that day comes, it'll be hard for her to get out.
She's all in.
If she refuses, you can always drop the "you're boring, babe…", in a joking way. I know this is a mean psychological tactic, but it will sink in, regardless of how much she plays it off… and in time she may just spring it out on you, in an attempt to "prove you wrong".
Another thing, someone in sales once gave me this advice: you need to present something to a customer 7 times before they actually buy…
Just keep bringing it up, and it will be harder and harder for her to refuse.
And if none of this works, then you're shit out of luck… no anal sex for you.
You'll survive.
94% of Women Have An Orgasm During Anal Sex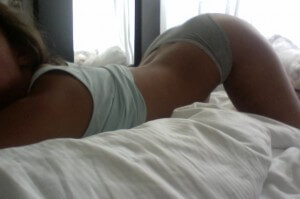 Out of the 31 women who responded positively in the survey, 94% had had an orgasm during anal sex!
That's an amazingly high amount!
That's a higher percentage than women who had an orgasm during vaginal sex (65% or so) or even oral sex (81%).
The secret to her orgasm is in her poop shute!!
Another interesting fact… 100% of the men who RECEIVED anal sex (25 freaks out there in this survey) had an orgasm! I guess with a strap-on?
Leave me out of that… interesting statistic, though.
How To Make A Woman Orgasm During Anal Sex
Apparently, it doesn't take an Einstein to make a woman orgasm during anal sex.
I've never conducted my own survey after anally penetrating a girl, but looking back maybe I should have… however, in a very interestingly written article by a 39 year old mother who likes anal sex, there are some steps to be taken to ensure a better chance of your lady orgasming from anal penetration:
Penetrate her vaginally, without allowing her to orgasm
Some teasing/finger play in her anus
Then anal
An important prerequisite is that she be VERY turned on, and adding in manual clitoral stimulation on her own can help her have a doubly-powerful orgasm from two places at once.
An if you are wondering just how does a woman orgasm during anal sex? Scientifically / anatomically, I'm not sure… but in the 39 year-old MILF's words:
"[Anal sex] gives me mind-blowing orgasms — I've thought many times that my G-spot is in my ass. I can definitely orgasm with only anal penetration…"
Could very well be that it's indirectly stimulating the Skene's gland…
Don't worry, I'll get to the "bottom" of this…
MORE RESEARCH IS NEEDED! MY BIRTHDAY'S COMING UP!!
For an in-depth guide to the female orgasm, such as how to give her super powerful, back-to-back VAGINAL orgasms during penetration (in only a couple of minutes), and exercises to last longer during sex, how to make her squirt, how to stay hard after orgasm, add some length and girth to your penis to make penetration more effective, and more, check this out…
-David Carreras aka Mr. Manpower
Mr. Manpower's Guide to
Overall Manhood Enhancement
The Ultimate Sex Guide for Men… "male potency without drugs"
www.MisterManpower.net
–
Related Posts: