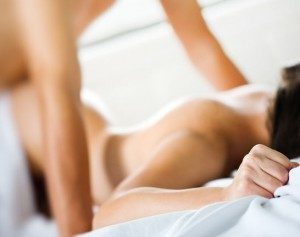 Want to last longer during sex?
Kegels (aka pc squeezes)… that's all you need, according to most sex experts. Just squeeze away at your pc muscle, and you'll be able to last longer during sex seem to be the general consensus.
The miracle solution to PE, right?
Well, while kegels do play an important role during sex to delay ejaculation, squeezing your pc muscle at the wrong time can actually cause premature ejaculation during sex.
You see, when you squeeze the pubococcygeus (pc) muscle during sex, you are essentially priming, or stimulating, the prostate at the same time, which can bring ejaculation much closer.
Unless you are squeezing the hell out of the PC muscle, all the way down (as is done with the male multiple orgasm technique), then you want to actually relax the PC muscle during sex to last longer and keep ejaculation away.
You want to make sure that you strengthen the pc muscle as much as you can when not having sex.
There are right and wrong ways to strengthen the pc muscle… for instance, try and keep "neighboring" muscle groups (like your abs and buttocks) from jumping in when kegeling… while impossible to stop them from helping completely, the better you separate, the better the pc will be focused on and strengthened to its max.
Then during sex, just leave the pc muscle loose…
Also, try and strengthen the pc muscle on days when you think you may not have sex. If not, the muscle may be a bit sore during sex, which may not allow it to function as well.
For more advanced ejaculation control knowledge, techniques and exercises to last longer during intercourse, see here…
Have a good one!!
-David Carreras aka Mr. Manpower
Mr. Manpower's Guide to
Overall Manhood Enhancement
The Ultimate Sex Guide for Men… "male potency without drugs"
–